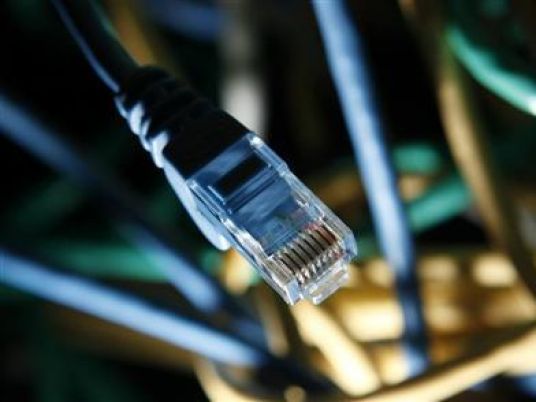 Egypt's government has approved a draft law tackling internet crime and submitted it to the presidency for final approval, Minister of Communication and Information Technology Khaled Negm said on Thursday.
In a phone call from Beirut, the minister, who is currently attending a meeting of the Council of Arab Ministers Of Communications and Information Technology, told Al-Masry Al-Youm that the law addresses "crimes committed both against fellow citizens and against the state". The infractions tackled by the law include the hacking of e-mail accounts, personal and government information, as well as terrorism instigation and embezzlement, facing average penalties of LE500.000 and prison sentences of up to three years.
In a separate interview with MENA news agency on the sidelines of the Beirut meeting, Negm said the draft law "protects the security of both the citizens and the state, while preserving privacy".
According to the minister, the proposed document, for the first time, will "provide judges with the power to deliver deterring sentences for internet crimes such as cyberterrorism, blasphemy and sexual offences."
The law would also stipulate punishments for "the dissemination of rumors and the promotion of extremist thought on social networks".
He said that while the proposed law will not require licensing for websites, "pages violating the law will also be dealt with on the basis of existing legislation".
According to Negm, Egypt has submitted a paper to the Arab ministers council that would serve as the basis for any regional agreements in the field of cybercrime.
The minister denied the law will constitue a breach of internet users' privacy, saying: "On the contrary, we are talking about protection, not surveillance or breach of privacy. Our aim is to protect the people, the society, legal personalities, state institutions and national security".
Human rights organizations have voiced fears of further crackdowns on the freedom of expression under President Abdel Fattah al-Sisi, since president Mohamed Morsi was ousted in 2013.
In late 2014, rumours about the sureveillance of social networks by the Interior Ministry stirred fears among internet users, who believed the surveillance was aimed at detecting communications and contributions critical of the government. The ministry denied the allegations.
Egypt was categorized as "partly free" in terms of internet freedom in Freedom House's 2014 report.
Ediited translation from Al-Masry Al-Youm and MENA