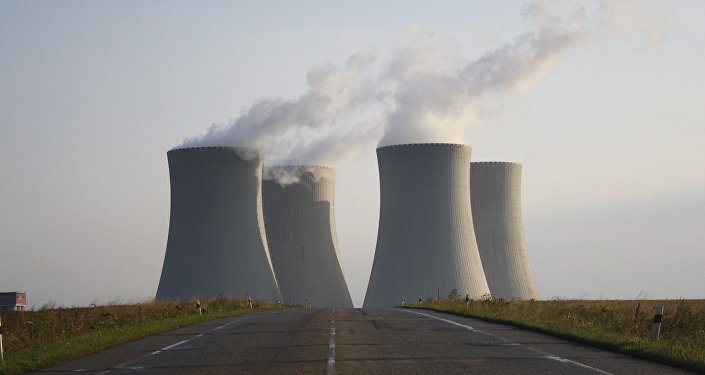 The vice president of Russia's Atomic Energy Corporation, Ros Atom, said the Dabaa nuclear plant would be the world's safest and would be fully fortified against any earthquake.
Sosinen Gregory Ivanovich noted in an interview with state-run newspaper of Akhbar al-Youm on Sunday that 15,000 employees are expected to work inside the Dabaa nuclear plant, 15 percent of whom would be Russian experts while the remaining 85 percent would be Egyptian.
Ivanovich added that the project will include the transfer of nuclear technology to Egypt.
Ivanovich also explained that 100 percent of the Egyptians who will operate the project will be trained in Russia but that some of the training would occur in Egypt.
He asserted that the project would produce 4,800 megawatts and that the four reactors will start simultaneously.
Moreover, he said that the plans for work and production have been processed and that the full designs will be sent to Egypt within a few days, highlighting that the first stage will start between 2022 and 2023.
"The project will be operated and utilized over 90 years and the construction work will last for 54 months," he noted.
During a recent trip to Egypt, Russian President Vladimir Putin signed a contract with Egyptian President Abdel-Fattah al-Sisi to commence the construction of the Dabaa nuclear plant.
The contract was also signed by Egypt's Minister of Electricity, Mahmoud Shaker, and Alexey Likhachev, Chief Executive of Rosatom, the Russian state-owned nuclear energy corporation.
Rosatom also said the plant, Egypt's first, would be built at Dabaa in the north of the country and is expected to be completed by 2022.
Russia will loan Egypt $25 billion to finance building and operating of the plant. Egypt will pay an interest rate of 3 percent annually. Installment payments will begin on October 15, 2029.