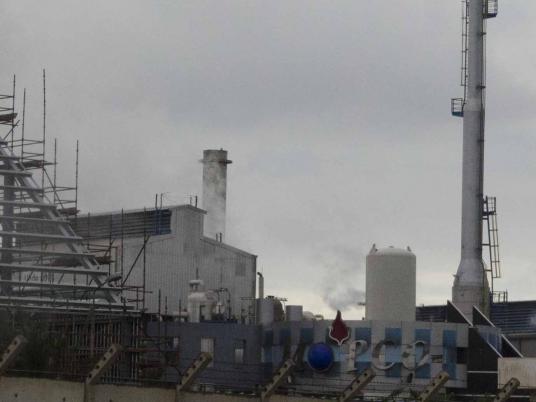 Misr Oil Processing Company (MOPCO) on Monday sent an official memo to Prime Minister Kamal al-Ganzouri demanding approval to resume work in the company's factory.
In February, Damietta's governor ordered the factory to stop work due to protests. The protests erupted in mid-November over water and air pollution that villagers say is caused by the factory.
In the memo, the company estimated its losses at US$3 million daily.
The company warned that halting work at the factory could force it to resort to international arbitration, which could burden Egypt's economy with penalties exceeding US$8 billion.
MOPCO said that halting work could lead to layoffs of about 3500 workers and the loss of investments estimated at $2 billion.
The factory's closure deprives Egypt's economy of LE2.5 billion annually in net profits, the memo said. The company normally produces about 630,000 tons of urea annually.
MOPCO urged Ganzouri to intervene to protect the employees, who are not allowed to enter the factory due to orders made by the cabinet on 26 October and Damietta's governor on 13 November.
MOPCO merged with the Canadian company Agrium in 2008. Agrium sought to establish a fertilizer factory in Damietta, but the endeavor met staunch opposition from the city's residents.
Although the residents were assured that the project was halted, they later discovered that the factory's operations continued in the city's port area.
Translated from the Al-Masry Al-Youm