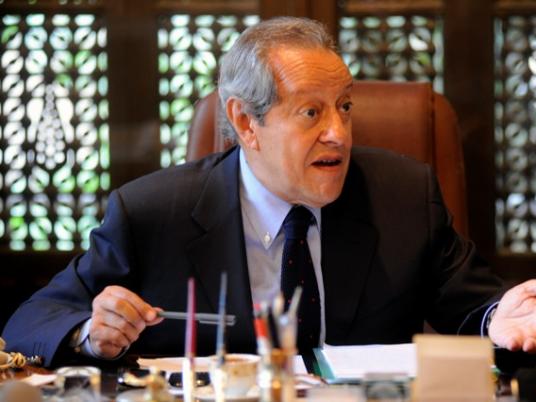 On this day today, 12 November 1947,
Huda Shaarawy died. She is considered
the pioneer of women's renaissance and social activism in Egypt, in the period prior to the outbreak of the 1919 revolution. Her efforts that had its effects on Women rights in Egypt for decades after. She was also a human rights and anti-British colonialism activist.
Born in the Upper Egypt governorate of Minya on 23 June 1879, Nour al-Huda Mohamed Sultan, Huda Shaarawy took her well-known name from her husband, Ali Shaarawy Pasha.
Her father, Mohamad Sultan Pasha, was a member of the first parliament in Egypt during the reign of Khedive Tawfiq. She was home- educated until the age of 13, when she got married to her cousin Ali Shaarawy, who was 40 years older.
In 1907, she established an association to care for children, and in 1908, she succeeded in persuading the Egyptian University to allocate a hall for feminism lectures. Later, the noticeable political activities of her husband during the 1919 revolution had a significant impact on her activities .
During the 1919 revolution, she co-led women demonstrations, then founded and supervised the Central Wafd Committee for Women.
In 1921, during the reception Egyptians leader Saad Zaghloul upon his return from exile , Huda Shaarawy called on to raise the minimum age of marriage for girls to 16, and for boys to 18.
She also sought to set limits for men to prevent them from being the only controller of divorce in a marriage, supported women's education and professional and political work.
The move she's mostly famous for it taking off her face veil, as a sign for the liberation of women. She called on women to also take it off, something which was considered obscene at the time, but she fought against these perceptions.
She then founded the first Women's union in Egypt, in 1923, and served as its chief until 1947.
On the regional level, Huda Shaarawy was a founding member of the Arab Women's Union, and became its chief in 1935. In the same year, she also became the deputy head of the Commission of the The International Women's Federation.
The Egyptian pioneer supported the founding of the Arab Women newsletter, to speak for the Arab Women's Union. She established l'Egyptienne magazine in 1925, and Al-Masriyah Magazine (the Egyptian woman) in 1937.
On the political level, she organized a feminist conference in defense of Palestine in 1938, also called for the organizing women efforts to help Palestine, and to volunteer in nursing.
On 29 November, 1947, the United Nations General Assembly passed a resolution calling for Palestine to be partitioned between Arabs and Jews, prompting Shaarawy to send a strongly worded letter of protest to the UN.
She died on this day, 12 December, 1947. Many institutions, schools and streets in Egypt were named after her. She also received several medals from the state for her efforts.
Edited translation from Al-Masry Al-Youm