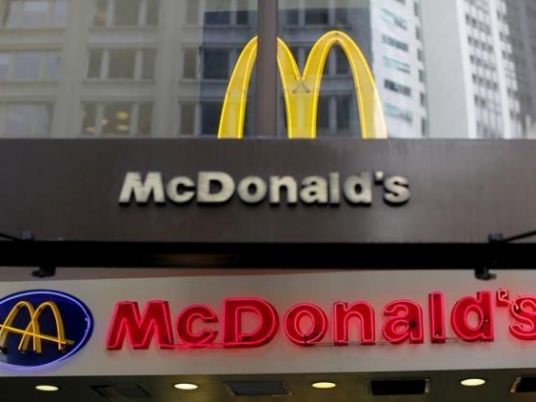 McDonald's Corp is standing by its latest Happy Meal toy, denying that its Minions are the foul-mouthed playthings that some of its fast-food customers say they are.
In videos posted online, some customers said they heard a curse when, by tapping one of the tiny plastic caveman characters against a hard surface, they activated its voice. Some commenters wrote they heard the words: "What the fuck."
"To me, it sure doesn't sound like anything a kid should be hearing," one commenter said on a YouTube video post.
The restaurant chain on July 3 introduced a Happy Meal line of the toys inspired by the animated film "Minions," a prequel to the "Despicable Me" movies that feature the small, yellow, gibberish-talking characters.
In a statement, McDonald's denied the toy used bad language, and a company spokeswoman said there was no plan to pull the toy from distribution.
"We're aware of a very small number of customers who have been in touch regarding this toy, and we regret any confusion or offense to those who may have misinterpreted its sounds," McDonald's said in the statement. "The allegation that this toy is saying anything offensive or profane is not true."
McDonald's said the Minion Caveman toy emits three sounds – "para la bukay," "hahaha" and "eh eh."
"Minions," which opened in the United States on Friday, was made by Universal Pictures, which is owned by Comcast Corp, and Illumination Entertainment. A spokeswoman for Universal declined comment, referring questions to McDonald's.