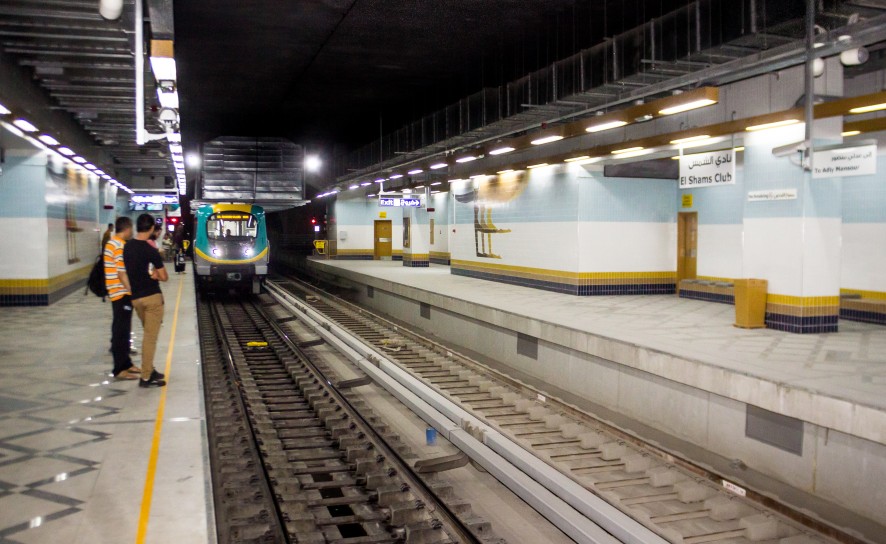 The National Authority for Tunnels announced that deep drilling will resume at the tunnel area of Safaa Hegazy station in Zamalek starting Tuesday in the direction of the Kit Kat station passing through Ismail Mohamed Street.
This comes as part of ongoing construction work at the Third Metro Line.
The authority announced a set of measures to ensure the safety of the facilities during excavation work.
In preparation to resume tunneling, the National Tunnels Authority stated it carried out studies and on the soil in the evacuation area to determine the risks from deep digging, estimated at 30 meters in the ground, on all facilities in the area.
The authority explained in a statement that studies conducted for facilities on Ismail Mohamed Street have shown that properties seven, five and 3A are leaning due to building violations.
Evacuation orders have been issued to the residents of these buildings before drilling resumes, it added.

The National Authority for Tunnels stressed that the resumption of excavation works comes to not impact the national project's schedule, which will serve the residents of the Zamalek neighborhood and the rest of the neighborhoods located on the route of the third metro line, at a total cost of LE97 billion.