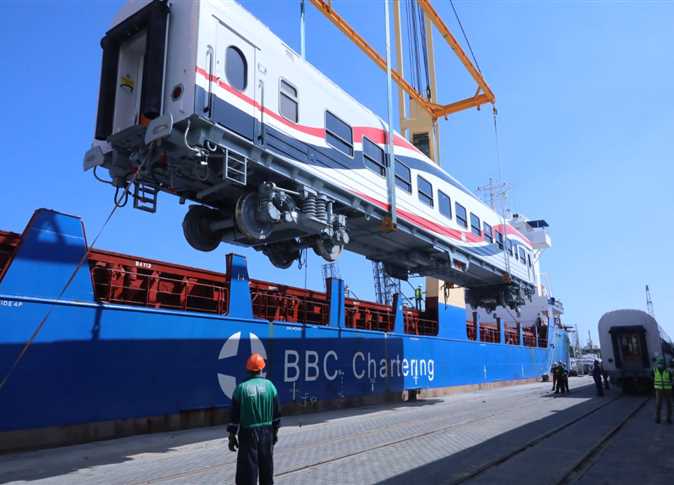 The Orascom Construction consortium in Egypt and Colas Rail signed an engineering, procurement and construction contract with the National Authority for Tunnels to construct a new metro project in Alexandria worth 1.3 billion euros.
An Orascom statement to the Egyptian Stock Exchange on Thursday said that the project will extend for 21.7 kilometers and includes 20 stations to connect downtown Alexandria with the northeastern city of Abu Qir.
Financing will be provided by the European Investment Bank (EIB), the European Bank for Reconstruction and Development (EBRD), the French Development Agency (AFD), and the Asian Infrastructure Investment Bank (AIIB), the statement added.

The company noted that Orascom Construction and Colas Rail have previously cooperated in projects such as the Greater Cairo Metro.
Metro developments race ahead
The Official Gazette of Egypt published the President's decision in April to approve a loan from the French Development Agency worth 250 million euros in two tranches, for the Alexandria-Abu Qir metro construction project.
The tender for the first phase of the metro project in Alexandria Governorate is currently in its final stages.
The winning consortium will start implementing the project this month at the latest, a source at the Egyptian Ministry of Transport, said.
The source told Al Shorouk newspaper that the Alexandria Metro, at a total length of 43.2 kilometers, according to the Ministry's plan, will be implemented in three separate stages:
The first stage will extend from Abu Qir to the Misr Station in Alexandria, at a length of 21.7 km.

The second phase will extend from Misr Station to al-Max area, at eight km.

The third phase will extend from al-Max to Kilometer 21, at 13.5 km.
The winning consortium will undertake the implementation of civil development work and the supply of mobile units for the project, the source said.
It noted that the metro line will extend to the new Abu Qir area, linking it with with the high-speed electric train network in the future.
The source stated that the project plan includes the construction of 12 overhead stations, 11 surface stations, and one station in an open 13.2 kilometer long tunnel, with the aim of increasing operational speed, the number of stations, and capacity, and reducing travel time.