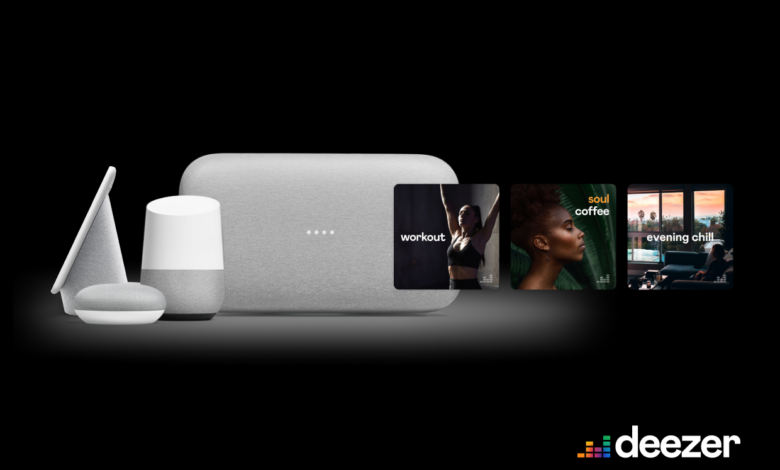 Starting July 13, users of Deezer's free version can pair their Google Assistant smart speakers and displays to the app and stream hours of music around their homes or offices.
To access this new feature, uses must set Deezer as their default music service in the Google Home app. After that, they can simply say "Hey Google, play my music" and enjoy their tracks.
Users looking for a laid-back soundtrack in their home can ask Google Assistant to play their "Flow." They can also request playlists, artists, or mood-centered music.
Deezer Free comes with ads, but users do get six skips an hour. All playlists are also in shuffle mode.
"We want everyone to play their favorite tunes at home, even if they're not a paying subscriber. So whether you like chill out music or working out to the latest fitness playlists, just ask Google Assistant to play from Deezer!" said Nicolas Pinoteau, Deezer's Director of Partnership Integration.
Deezer Free on Google Assistant smart speakers and displays rolled out for listeners based in Australia, Canada, France, Germany, Italy, Mexico, Spain, the UK and the US.
The streaming giant has about 16 million active users worldwide and offers 73 million songs, podcasts, and radio stations.
Deezer is the only music streaming service with Flow, the unique mix of all your old favorites and new recommendations in one ever-changing stream.