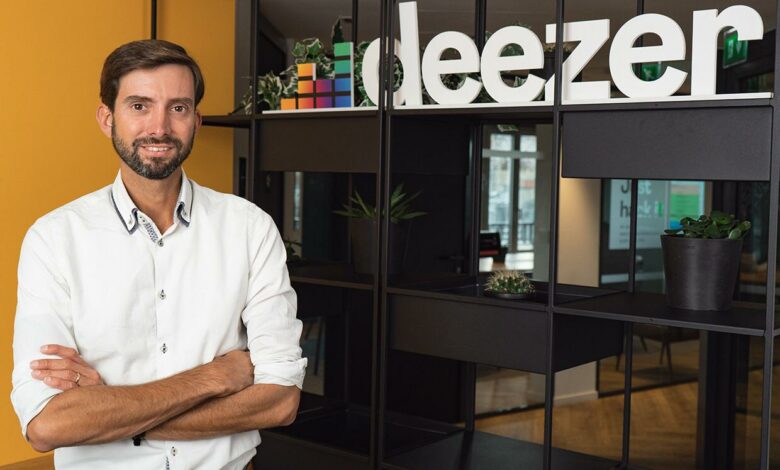 Audio streaming giant Deezer announced on Friday that Jeronimo Folgueira has been appointed as the company's new CEO and will move into this role at the end of June.
Folgueria will be taking over for Hans-Holger Albrecht, who has been with the company since 2014. Albrecht is staying on the Board of Directors to support the company and transition.
A press release from Deezer desribed Folgueria as an "experienced leader with a proven track record of transformation and growth in highly competitive digital industries."
He has previously served as CEO and Director of the Board of Spark Networks in Berlin, wherein he led the company through three strategic transformations that quadrupled the company's size in four years.
He also oversaw the company's listing on the New York Stock Exchange in November 2017, which made him the youngest European CEO on the NYSE at the time.
Folgueria holds an MBA from Columbia Business School and a Bachelor's degree in Economics from the University of Navarra.
He is a Member of the Board of Directors of Tio Tech, a Nasdaq listed SPAC that aims to help European unicorns access US capital markets.
"I couldn't be more excited to join Deezer. I'm passionate about music and podcasts. They hold a unique place in our hearts and Deezer's team has built a service that is the perfect companion to people's daily lives," he said, adding that Deezer is a key competitive player in the growing global music industry.
In his new position, Folgueria hopes to grow the company and capture new opportunities that benefit musical artists and their fans.
Current CEO Albrecht looked back fondly on his years with Deezer, noting that the team and company partners were able to boost the company to the 4th largest streaming service in the world and increase revenues by 300 percent in the last five years.
"My special thanks go to Len Blavatnik, who has been an amazing supporter and shareholder during these years, and to my Chairman, Guillaume d'Hauteville. He's been a perfect wingman and creative partner and I look forward to working with him and the rest of the Deezer Board as an advisor and Board Member. I will also continue to be an investor in Deezer going forward," added Albrecht.
The Chairman himself commented on the transition as well, thanking Albrecht for his service and dedication and stating that he looks forward to working with Folgueria, who he described as "the perfect leader".
Jeronimo will now begin his work with Deezer's Board of Directors, executive management and team to ensure a smooth transition in June.
Deezer boasts 16 million monthly active users and 73 million tracks, podcasts, and radio stations. The platform is available in over 180 countries around the world.
The company was founded in 2007 and is headquartered in Paris with offices in São Paulo, Berlin, London, Miami, Dubai, and around the world. Deezer is available as a free download for iPhone, iPad, Android and Windows devices or on the web at deezer.com.