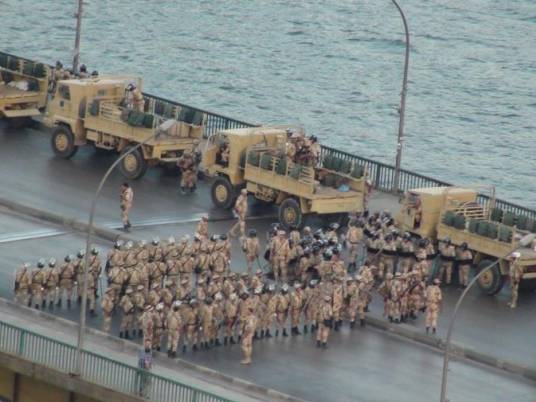 Minister of Defense and Military Production Mohamed Zaki attended Saturday a ceremony held to honor retired army commanders who ended their tenures on July 1, 2023.
Army Chief of Staff Osama Askar and commanders of top military branches also took part in the ceremony.
The minister granted the retired commanders the state's awards of the second class after President Abdel Fattah al-Sisi approved the awards in appreciation of their sincere national efforts during their service in the Armed Forces.
Addressing the ceremony, the oldest commander extended his thanks to the Armed Forces for providing officers with all potentials to be well qualified at all levels.
Meanwhile, the minister conveyed the greetings and appreciation of President Sisi to the retired commanders who have performed their duties with efficiency and dedication to serve and defend the homeland.