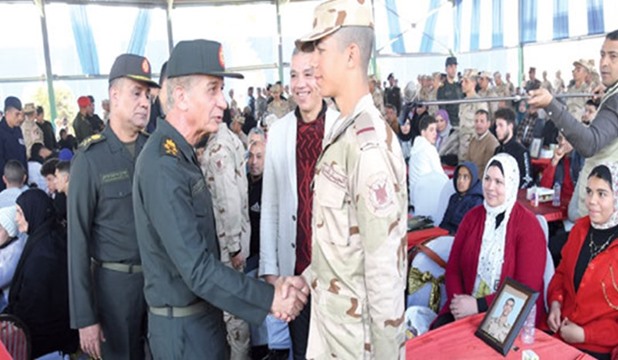 Commander-in-Chief of the Armed Forces and Defense and Military Production Minister Mohamed Zaki on Friday made an inspection tour of the Military Academy.
He was accompanied by Chief of Staff of the Armed Forces Lieutenant-General Osama Askar.
This falls within the framework of the General Command of the Armed Forces' keenness to follow up the educational process and training activities in the military academy and colleges.
Zaki also met with the Academy's new cadets and their families while visiting their sons in the Academy.
He also conveyed the greetings of President Abdel Fattah al-Sisi to them.