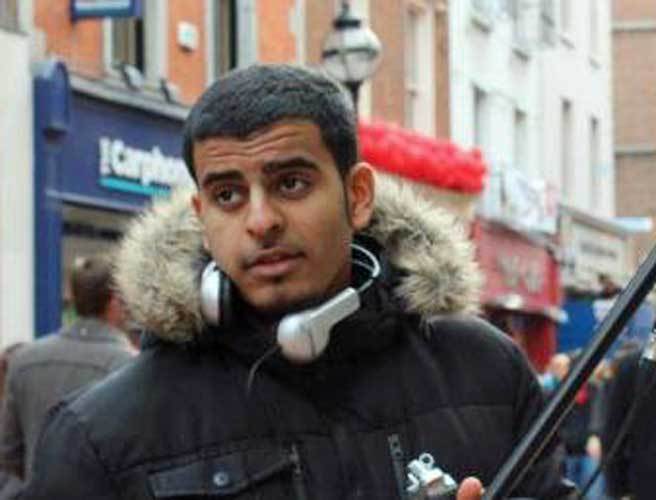 It is the fourth anniversary of the detention of Irish citizen, but with Egyptian heritage, Ibrahim Halawa, who was detained August 2013 in the aftermath of the dispersal of sit-ins led by outlawed group the Muslim Brotherhood. Halawa was arrested in Egypt but the Irish media shed light on the delayed trial of the young man.
Halawa was recently referred to trial, after Egyptian prosecution authorities ended the investigations, that lasted for nearly four years. Halawa is on trial, with 492 other prisoners. His trial has been adjourned at least 30 times in the past four years as investigations have been ongoing.
He was arrested, along with his three sisters Somaia, Fatima and Omaima, in the Al-Fath mosque. His three younger sisters were released on bail.
On Thursday, the Irish newspaper 'Irish Times' published a report in which it highlighted previous statements issued from the Irish Foreign Affairs Minister, Simon Coveney, where he said that his government is determined to see the release of the Halawa, as he is about to enter his fifth year in prison.
The 'Irish Times' report highlighted the Amnesty International report on Halawa, that said that the mass trial does not meet the standards required for a fair trial
The Irish Times newspaper quoted Halawa's sister Somaia, who said that it is very hard for the whole family to wait this long to know their son's fate, she added that his friends had graduated and started new jobs, while he is still in prison without trial.
According to the newspaper report, the Egyptian ambassador to Ireland, Soha Gendi, stated recently that any decision 'in relation with Halawa' is in the hands of the President Abdel Fattah Al-Sisi, saying that he [Al-Sisi] can send him back to Ireland.
In July 2016, Sisi asserted that he does not have the power to speed the release of Halawa, as this will be considered direct interference from the Egyptian judiciary system.
Ambassador Gendi refused the description of the Halawa case as a 'mass trial'; she further rejected allegations of torture and ill treatmen against him.
According to a statement released by the presidency in 2016, Sisi received a phone call from the former Irish Prime Minister, Enda Kenny. who asked Sisi to interfere and release Halawa from detention.
The Egyptian president, instead, stressed to Enda that Halawa receive decent treatment in prison, according to the Egyptian constitutions.