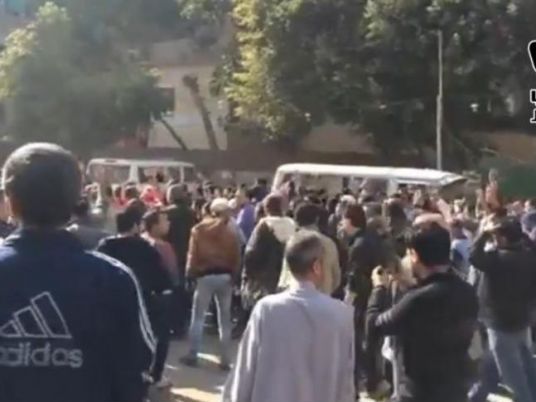 Media outlets' approach to the Friday 28 November by the government's Islamist opposition was exaggerated compared to the seemingly low turnover from respondonets to the protest call, says a report from Democracy Index.
The index, issued by the Cairo-based International Development Center, said
Friday saw 91 protests, including 75 opposed to the regime and 15 supporting police and one Salafi protest against the Muslim Brotherhood
.
Violence on Friday left four dead and more than 43 injured, while more than 200 were arrested by the end of the day, the index shows.
Cairo and Giza came on top in terms of protest numbers, with both witnessing 14 protests, according to the index.
The index recorded 86 incidents of violence between supporters of the Muslim Brotherhood and security, while 19 IEDs were defused and ten others went off, says the report. There were three shootings against security personnel, the report added.
Sharqiya saw the highest number of violent encounters with 19 incidents, followed by Cairo, 13, and Giza, nine.
Though the call for the protest was primarily made by the Salafi Front and was later backed by the Muslim Brotherhood, media outlets insisted in their reports that the Brotherhood championed the event, the report notes.
Exaggeration by media reports in handling the buildup for protests stoked concern among the public, rendering streets almost empty during the day, the report argued.
It said the turnover for the protest calls was much lower than predicted by observers.
The exaggerated security deployment and the utmost alert declared by all security authorities only sought to reassure regime supporters and intimidate the opposition, the report says.
The report detected some cases in Cairo, Giza and Fayoum where citizens played the role of police by arresting protesters and handing them over to police.