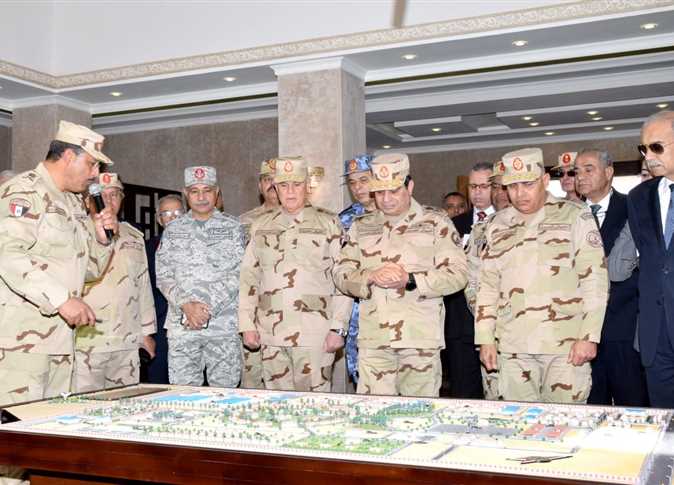 Egypt President Abdel Fattah al-Sisi said on Sunday that the development of the Sinai peninsula, which started in 2014, will go on until 2022.
He pointed out that the cost of the development of the peninsula will reach LE275 billion, which will require the solidarity of all Egyptians.
Sisi appealed to all citizens and businessmen of Egypt to donate to the Tahya Misr Fund (Long Live Egypt) to help finance the development of the Sinai.
The president's remarks came during the inauguration of East of the Suez Canal Counter-Terrorism command, during which he was wearing a military uniform for the second time during his tenure as president.
The first time Sisi appeared wearing the military uniform after taking the presidential post was in August 2015 during the inauguration of the New Suez Canal.
Sisi conducted an inspection tour at the command of the forces, then went to the permanent operations center of the East of the Suez Canal Counter-Terrorism command that manages the plan of the anti-terror military operation Sinai 2018.
Sisi reviewed the results of the military operation over the last 15 days, the aims of which have been to clear the Sinai of terrorist strongholds, which will pave the way for the resumption of the economic and social development plan.
Edited translation from Al-Masry Al-Youm