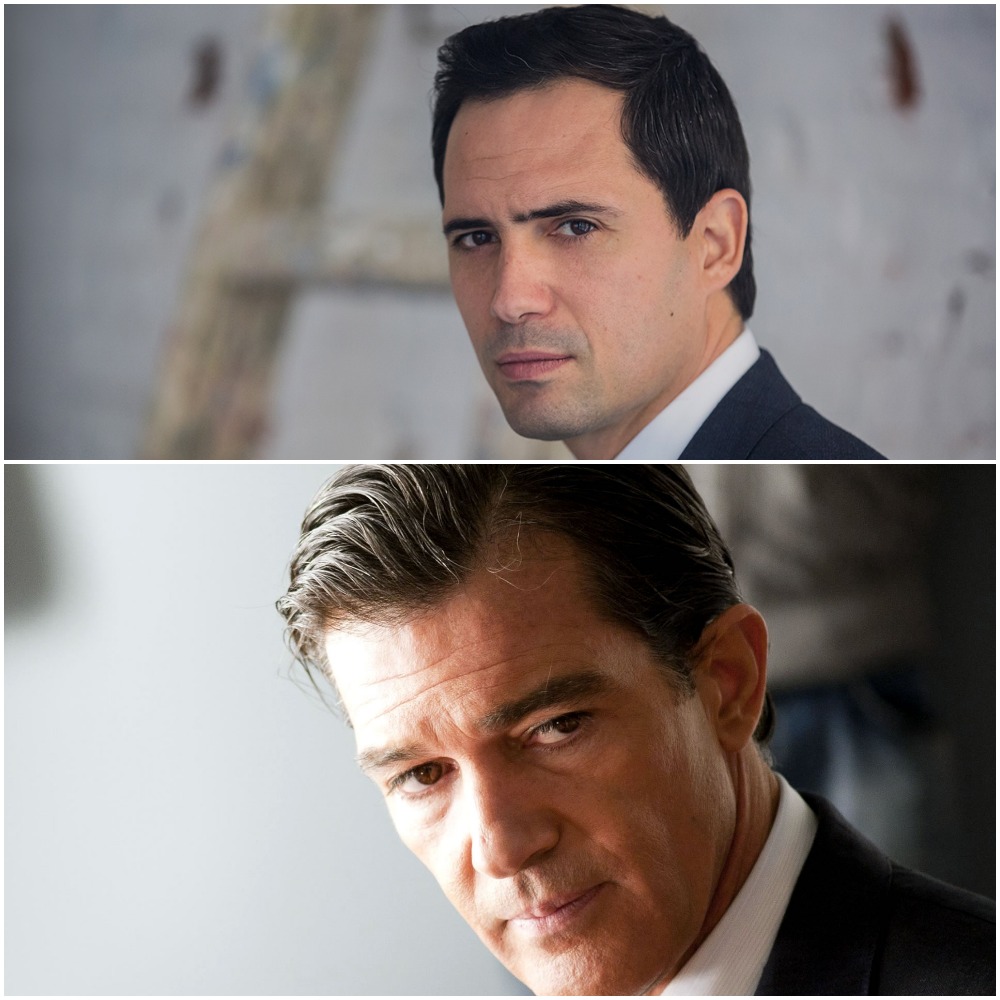 Tunisian heartthrob Dhafer L'Abidine will be starring next to Spanish legend Antonio Banderas in a new international movie titled "Offroad".
The new international movie will be shot in Dubai, where international stars will be cooperating with Arab stars, reported MBC Tending television show on MBC channel.
The details of the movie have been very secretive; however, L'Abidine posted a photo of himself on Instagram where he appears to be in a plane. The photo was captioned, "flying to a new adventure #dubai," indicating that the movie will be shot there.
https://www.instagram.com/p/BoRnGs2grvz/?utm_source=ig_web_button_share_sheet
Among the movie's cast are also Arab actors Mai Omar and Mohamed Lotfy.
However, this is not L'Abidine's international debut. In fact, the Tunisian actor made a name for himself in Hollywood years before taking the Arab world by storm.
L'Abidine was part of several Hollywood hits, most notably "Sex and the City", where he played the role of a taxi driver named Mahmoud, as well as "Children of Men", opposite star Clive Owen.
He also took part in "Transporter: The Series" in 2014, where he played the roles of Bernard Dassin and Olivier Dassin, among several other Hollywood roles.
Most recently in 2018, L'Abidine took part in a mini-series titled "The Looming Tower", which delves into the relationship between the FBI and CIA, describing how it led to 9/11 and the war in Afghanistan.
However, L'Abidine truly found his niche in the Arab world, where he took on several leading roles, establishing himself as one of the biggest celebrities in the Middle East over the past few years. He starred in some of the most beloved series, including "Caramel", and "Layali Eugenie"  (Eugenie Nights), opposite Amina Khalil, as well as "Taht Al-Saytara" (Under Control), opposite superstar Nelly Karim.
He also took part in some notable Egyptian movies, such as "Torab Al-Mass" (Diamond Dust), along with a star-studded cast including Shereen Reda and Asser Yassine, as well as comedy movie "Abu-Shanab" (With a Mustache), opposite comedy star Yasmine Abdel Aziz.
As for his "Offroad" co-star, Antonio Banderas is considered one of the living legends in Spain. He is well-known for portraying the iconic role of Zorro opposite star Catherine Zeta-Jones and Hollywood legend Anthony Hopkins in "The Mask of Zorro" (1998).
Banderas first shot to international fame for his role in the movie "Philadelphia" (1993), where he played the lover of Tom Hanks's AIDS-infected lawyer. Among his other notable roles are Mexican artist David Alfaro, which he played opposite Salma Hayek in "Frida" in 2002.
Banderas is also well-recognized in the field, as he is a three-time Golden Globe nominee and a two-time Primetime Emmy nominee.