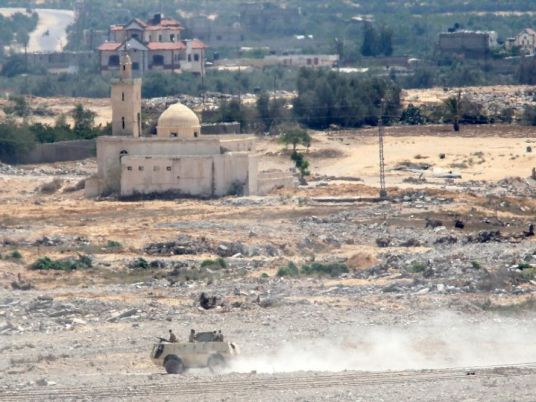 Egypt refuses to liquidate the Palestinian issue, Egyptian President Abdel Fattah al-Sisi stressed, adding that displacing Palestinians into Sinai means dragging Egypt into the war against Israel.
Sisi lamented that the humanitarian situation in the Gaza Strip is deteriorating and asserted that Egypt refuses to displace the Palestinians.
Egypt condemns all military actions that target civilians, Sisi said in a press conference with German Chancellor Olaf Scholz and suggested the Negeb desert as an alternative location for Palestinian refugees.
Sisi explained that the displacement of Palestinians from Gaza and the West Bank eliminates the two-state solution.
Palestinian civilians should instead be displaced to the Negeb desert until the confrontation between Israel and the Palestinian factions ends if Israel insists on displacement, Sisi stated.
Egypt has not closed the Rafah crossing since the recent war on Gaza started, but Israeli bombing has prevented the opening of the crossing, the president added.

Sisi said in statements on Tuesday evening that he condemns in the strongest terms the deliberate bombing of the Baptist Hospital in Gaza which killed hundreds of innocent civilians.
"I followed with deep sorrow at the Israeli bombing of Al-Ahli Baptist Hospital in the Gaza Strip, which resulted in the deaths of hundreds of innocent victims, wounded and injured Palestinian citizens in Gaza. Therefore, I condemn in the strongest terms this deliberate bombing, which is considered a clear violation of international law," Sisi said.
Egypt rejects the continuation of these practices, Sisi said, demanding the immediate cessation of targeting civilians.