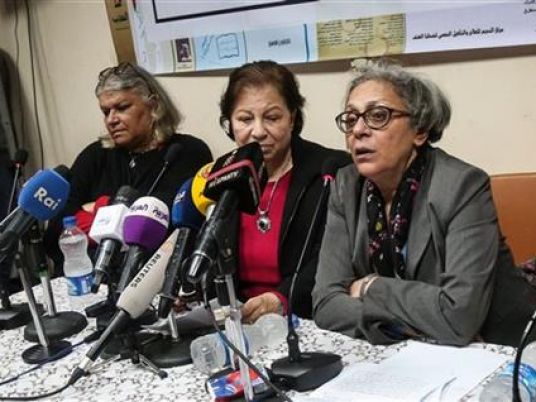 The Doctors Syndicate issued a statement on Thursday condemning the recent closure of El Nadeem Center for Rehabilitation of Victims of Violence and Torture.
The syndicate referred to a complaint it had received from El Nadeem, criticizing the Health Ministry for closing it down due to two alleged legal violations, namely changing its name and changing the nature of its activity.
The syndicate said that the ministry's decision was illegal, violating a law that regulates medical facilities. It said law No. 51 of 1981, which was amended by Law No. 153 of 2004, had been breached by the ministry.
The syndicate added that, according to Article 11 of the law, the director of the medical facility should be officially notified regarding any irregularities committed and allowed 30 days to correct the situation, a process that was not applied to El Nadeem.
In addition, Article 16 states that the closure of the facility is temporary until a court rules on the decision, the statement added.
The syndicate called on the ministry to abide by the law, adding that the ministry should rather focus on prosecuting unlicensed medical facilities that employ workers without the proper professional status, in violation of the law.
The ministry should also focus on tackling the torrent of adverts for fake medications on satellite TV channels, said the syndicate.
An earlier statement issued by the ministry said El Nadeem was founded in 2003 as a psychiatric and neurological clinic, but later changed the nature of its activity from a "medical" to a "rights" center, becoming a center for the rehabilitation of victims of violence, according to news portal Aswat Masriya.
The ministry said that a warning was previously given at El Nadeem, ordering it to take corrective action, but the center did not respond in time, thus prompting the shutdown.
An administrative order to close the center was previously issued in June 2004, with El Nadeem accused of practicing "unauthorised activity", according to a ministry statement quoted by Aswat Masriya.
In an interview with Aswat Masriya, Magda Adly, director of El Nadeem, stated that the ministry was "fabricating facts" and denied the alleged administrative closure in 2004, saying that El Nadeem lodged an appeal with the Prosecutor General at the time.