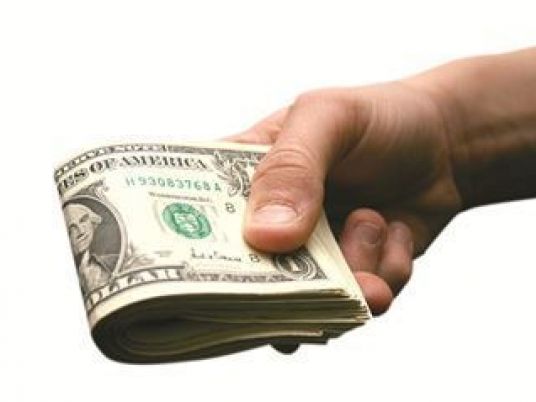 Banking sources have revealed that people saving dollars have begun to get rid of them in the past few days as the dollar started to stabilize after the presidential elections and the moving forward in the implementation of the roadmap.
Speaking on condition of anonymity, the sources said the dollar rate fell to LE7.30 and predicted more declines in the coming six months, considering additional financial aid from Arab countries and international institutions.
It is in the interest of the bureaux de change to have one market for the dollar, they said.
According to the Central Bank of Egypt, the buying dollar rate is LE7.1395 and the selling rate is LE7.1719.
Adnan al-Sharkawy, vice president of the Egyptian Arab Land Bank, expected an economic boom in the next four years. "An improvement in growth rates stimulates the economy and balances supply and demand," he said, expecting an economic alliance between Egypt, the United Arab Emirates, Saudi Arabia and Kuwait.
Wagdy Rabat, board member of the Housing and Development Bank, expected no developments in the exchange market unless foreign currency resources are revived.
Edited translation from Al-Masry Al-Youm