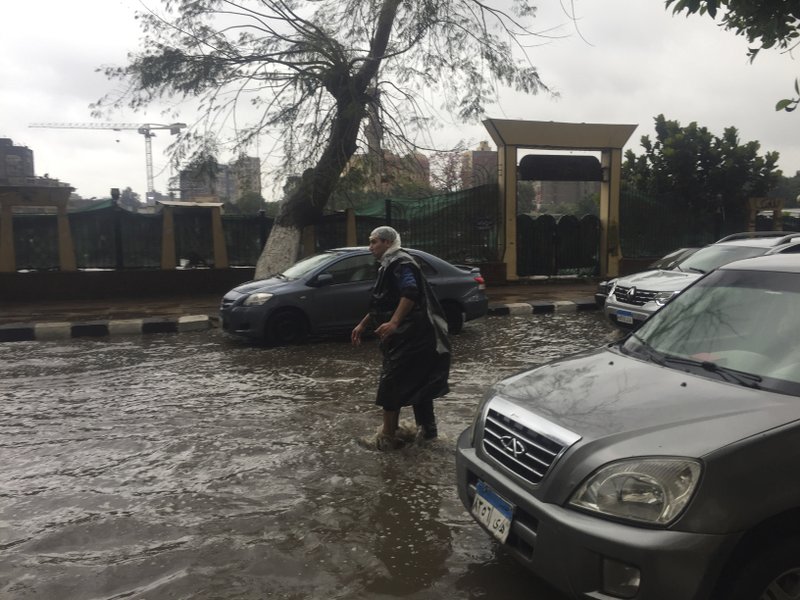 The Dragon Storm that struck Egypt in March 2020 may return this fall, warned the Director of the Remote Sensing Center at the Egyptian Meteorological Authority Eman Shaker.

With it will come higher than usual amounts of rain, she added.
In televised statements Shaker explained that this year's fall season will see higher amounts of rainfall in the Mediterranean basin region higher than normal.
Storm Daniel's impact on Egypt is close to depression that struck the country in October 2019, she said.
Egypt is currently experiencing a period of weather fluctuations, with the autumn season beginning on September 23.
The Egyptian Meteorological Authority predicts hot weather on Friday during the morning in Greater Cairo, Lower Egypt, northern Upper Egypt, and the northern coasts, with very hot weather in South Sinai and southern Upper Egypt.
Nightfall will see milder temperatures.
Mists are expected to form on various roads near water channels, particularly in the Suez Canal cities and the northern coast.
Active winds are predicted across Greater Cairo, South Sinai, and the south of the country at intermittent intervals.
Maximum temperatures expected on Friday:
Matrouh: 29C

Alexandria: 30C

Cairo 34C

Sharm el-Sheikh: 36C

Luxor: 37C

Aswan: 38C