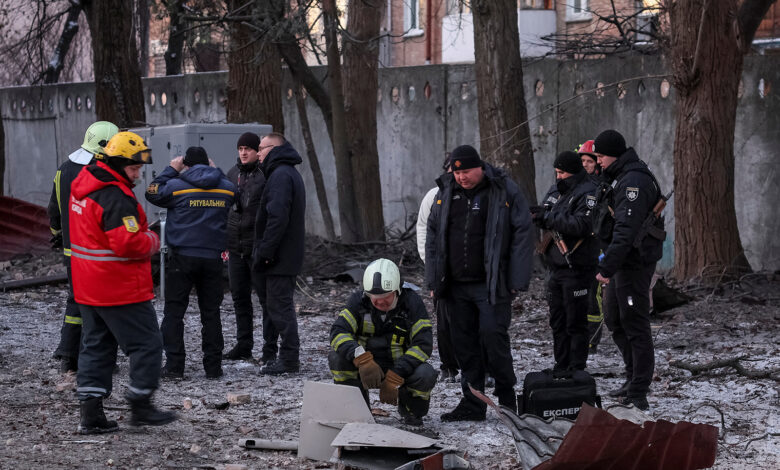 The Russian drones that targeted Kyiv in a series of attacks on Wednesday morning were "strike UAVs flying from the east coast of the Sea of Azov," the Ukrainian Air Force said.
The inland Sea of Azov is located between mainland Ukraine to the north, Crimea to the west and Russia's Kuban region to the east.
Ukraine's air defense forces shot down multiple Iranian-made drones as Kyiv came under a barrage of Russian attacks that damaged buildings, the capital's military administration said earlier.
Attacks from Russian missiles and unmanned aerial vehicles (UAVs), or drones, over the past two months have destroyed key infrastructure across Ukraine.