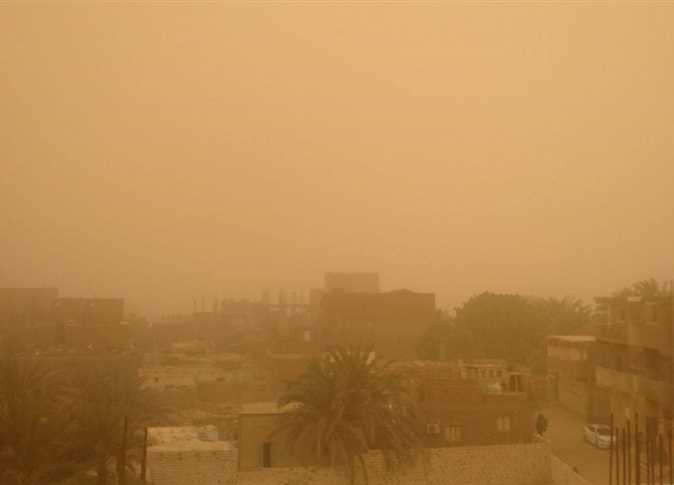 The Egyptian Meteorological Authority warned of active dusty winds on Tuesday in most parts of the country, especially in the north at intermittent intervals.
Weather maps showed disturbances in maritime traffic on the Red Sea and the Gulf of Suez, where wind speeds are expected to reach 80 km per hour, and waves three meters high.
Meteorologists warned of fog on the roads, especially in the early morning on some roads leading to and from Greater Cairo, Lower Egypt, the northern coasts, the Suez Canal cities, North and Central Sinai, and northern Upper Egypt.
Maximum temperatures predicted on Tuesday:
Coastal governorates: 30C
Cairo: 33C
Southern Upper Egypt: 42C
Meteorologists advised citizens to exercise caution, drive calmly, and adhere to the specified speeds on roads.
Thunderstorms will continue on Tuesday, in South Sinai at intermittent intervals, amid active winds reducing the sense of humidity.
Temperatures are expected to continue at less than normal rates at this time of the year due to the country being affected by an air depression in the upper layers of the atmosphere which leads to multiple low and medium clouds, especially in the morning, blocking part of the sun's rays.
Meteorologists expect hot, humid weather during the day on Tuesday, in Greater Cairo, Lower Egypt, the northern coasts, and northern Upper Egypt, very hot in South Sinai and the south of the country.
Milder, humid weather is expected to prevail at night.
Light rains, with occasional thunder are predicted in areas of South Sinai.
Active winds are expected in areas of Greater Cairo, Lower Egypt, the northern coasts, and South Sinai, which will stir sand and dust in the north of Upper Egypt at intermittent intervals.
Edited translation from Al-Masry Al-Youm