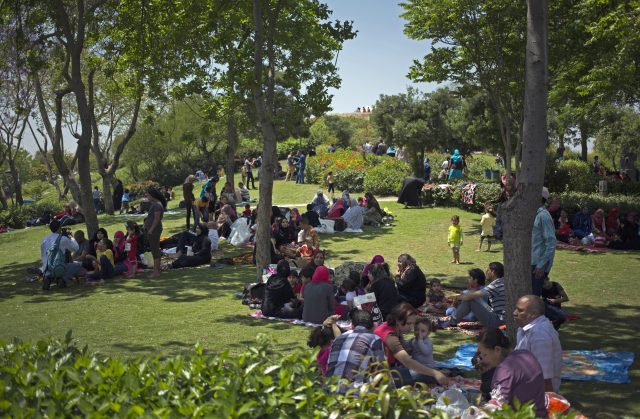 Egypt's Dar al-Iftaa said on Thursday that Sham Ennessim  Day is an Egyptian social custom that is not against Islamic Sharia (law).
Dar al-Iftaa asserted on social media that the habit does not violate the texts of Quran and Sunna.
Dar al-Iftaa had issued in 2018 a Fatwa declaring Easter celebrations to be permitted religiously, as long as people follow religious conduct. However, the only two feasts that Islam acknowledges are Eid Al-Fitr and Eid Al-Adha.
Sheikh Atteya Sakr, a former and esteemed Al-Azhar Sheikh, issued a fatwa this year saying Easter is permitted to be celebrated by Muslims as it is connected to celebrating spring in many old civilizations, including the pharaohs'.
This comes at a time when other Fatwas have declared Easter celebrations as forbidden by Islam. A YouTube video shows a sheikh named Abu Ishak al-Howayni declaring Easter to be a pagan event, and that Muslims should not participate in it.
Salafi fatwas also declare it forbidden to celebrate Easter.