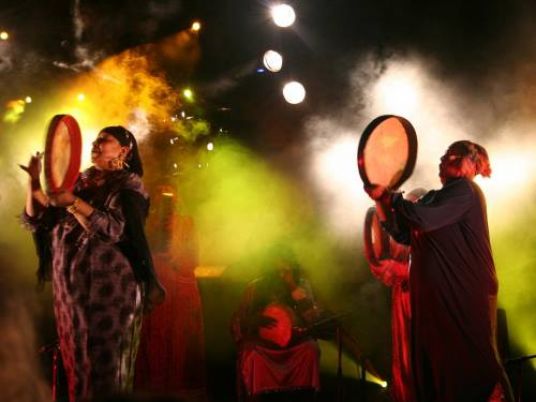 The Egyptian Center for Culture and Arts Makan will host
an event of Zar performers in Egypt on 18 March at 8 pm.
The event is called Mazaher, an ensemble where women play a leading role by dancing and using drums and other instruments for music.
The ritual will be performed by Umm Sameh, Umm Hassan, Nour al-Sabah are among the last remaining Zar practitioners in Egypt, according to the event page on Facebook.
The music of Mazaher is inspired by three different types of Zar music practiced in Egypt: the Egyptian or Upper Egyptian Zar, Abu Gheit Zar and the Sudanese, or African Zar, the page added.
"The ECCA has gathered together some Zar performers and motivated them to go through lengthy sessions of rehearsing. Mazaher is the result of these efforts," read the event page.