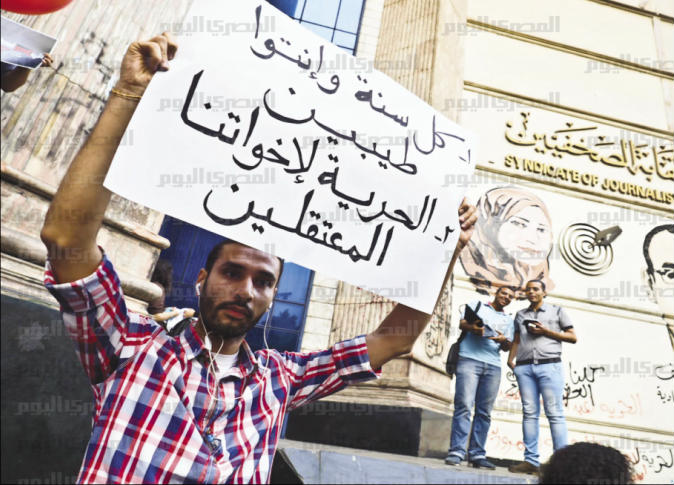 The Egyptian Commission for Human Rights (ECHR) has released a
report
saying that at least 658 violations against journalists took place during the first year in office of Egyptian president Abdel Fatah al-Sisi.
The report considers press freedom a "forbidden right" during this year, explaining that 256 journalists were prevented from performing their own work.
Moreover, about 138 journalists were physically assaulted, 118 were detained pending investigations and 52 journalists are in prison.
The report added that 45 journalists' equipment were confiscated or broken, while 20 others were verbally harassed, along with nine incidents of prohibition of dissemination and six complaints and issues against various journalists.
The report monitored 136 incidents of civilians verbally and physically harassing journalists, but the Interior Ministry has the largest share of violations against journalists, of which there are 237 violations.
On June 28, 2015, in a
mid-year bulletin,
the Association for the Freedom of Thought and Expression reported that the violations against journalists increased by 68 percent. At least 170 journalists or photojournalists were subjected to violations by the end of June 2015, compared to 116 cases at the beginning of May 2015.
These violations included arrests, illegal detention, physical abuse, prevention of field coverage and enforced suspension of work. It also included storming the headquarters of various press and media institutions.
"The last six months saw at least 85 journalists prevented from doing field coverage, 34 cases of physical abuse and 20 cases of enforced work suspension and illegal detentions across the state," the bulletin said.
The violations took place with greater regularity in Cairo, followed by Giza and Alexandria.