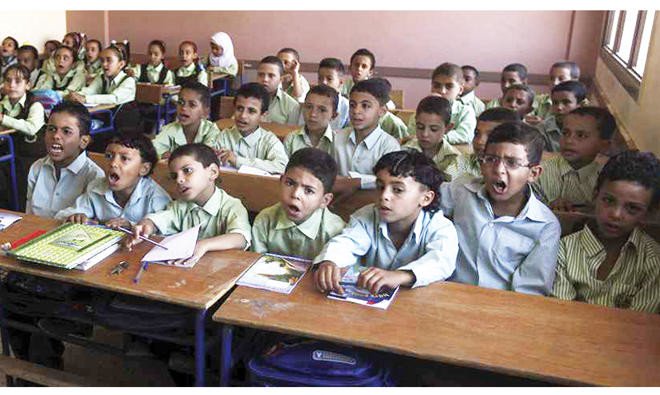 Egypt's Education Ministry is currently mulling returning second semester tuition fees at private schools to parents, Education Minister Tarek Shawky announced, amid a decision from the Prime Minister to extend school closures an additional two weeks to fight the spread of coronavirus. 
During a Thursday phone call to Sherif Amer's "Yahdoth fi Masr" (Happening in Egypt) program on MBC Masr, Shawky said that no announcement would be made soon and that the issue was not a priority in the meantime, adding: "We will not talk about the issue of expenses before the end of summer — it's inappropriate to talk about this now."
The ministry is hoping to avoid having to suspend study further for about 22 million students and is working to reach solutions for them, which Shawky referred to as the Ministry's priority at the current time. 
Egyptian President Abdel Fattah al-Sisi issued a decree to suspend schools and universities for two weeks beginning March 15 as part of efforts to curb the spread of coronavirus, or COVID-19. 
On Tuesday, Prime Minister Mostafa Madbouly imposed a two-week nationwide curfew from 7 pm until 6 am beginning on Wednesday, March 25 and extended school closures an additional two weeks.
Egypt confirmed on Thursday three additional deaths and 39 new coronavirus cases, bringing the total number of cases confirmed so far in the country to 495.
The three deaths announced on Thursday are all Egyptians — a 60-year-old woman, a 72-year-old-man, and a 78-year-old man, all of whom were from Cairo Governorate.
Twenty-four people have died from the virus in Egypt, as well as two senior military officers, The Associated Press reported.