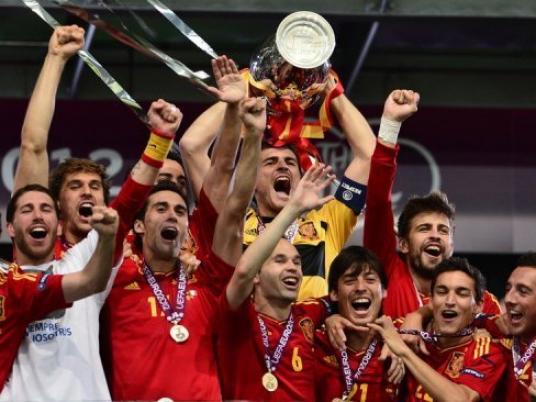 The Egyptian national football team ranked 41st in the final FIFA World Ranking for 2013, moving down three places from last month's ranking.
The Spanish national team–Europe and world champions–topped of the list for the sixth consecutive year .
The German team came in second, followed by Argentina, Colombia, Portugal, Uruguay, Italy, Switzerland and the Netherlands. Brazil, the host of the 2014 World Cup, was ranked tenth.
The Egyptian team came in sixth place in African rankings. The Ivory Coast is first in Africa, followed by Ghana, Algeria, Nigeria and the Cape Verde Islands.
The Egyptian team was eliminated from the World Cup qualifiers in Brazil after it lost to Ghana 6-1 in an away game. The subsequent 2-1 Egyptian win at home failed to even the score.
Edited translation from Al-Masry Al-Youm