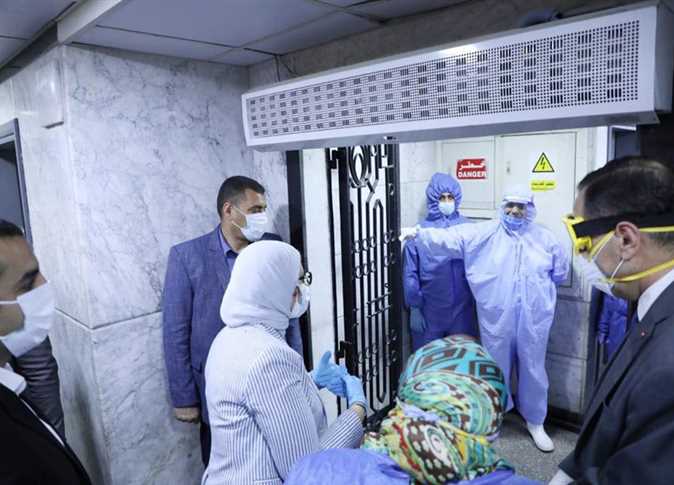 The Egyptian Minister of Health and Population Hala Zayed announced that 1141 citizens received the coronavirus vaccine on the first day of Egypt's public vaccination campaign.
Ministry spokesperson Khaled Megahed explained that 40 centers have been allocated nationwide to give citizens vaccines, including three centers in Cairo (Al-Nuzha Medical Center, Al-Katameya Medical Center, and Al-Zuhur Medical Center in Asmarat District) and four centers in Giza (Vacsera Center, Meet Okba Health Center, Sharq Al-Youm Medical Center in October, and the Center of Al-Motamayez in Al-Akhasas).
All who have received the Sinopharm vaccine will receive the second dose 21 days (3 weeks) after receiving the first dose, while those who receive the AstraZeneca vaccine will receive their second dose 12 weeks after receiving the first.
Those who wish to receive the vaccine can register now through the ministry's website.
Three options will appear to registrants: the first is for medical workers, the second for people with chronic illnesses of all age groups, and the third for the elderly without chronic illness.
The ministry added that registration is not allowed for those under the age of 18 years old, and medical workers should provide a document proving that they are working in the medical field.
Egypt, according to Prime Minister Mostafa Madbouly, is methodically conducting its campaign, with vaccines undergoing tests before contracting with manufacturing companies, and then being distributed in accordance with the mandate priority list.
He said that the website will determine on what day registrants will receive their first and second doses.