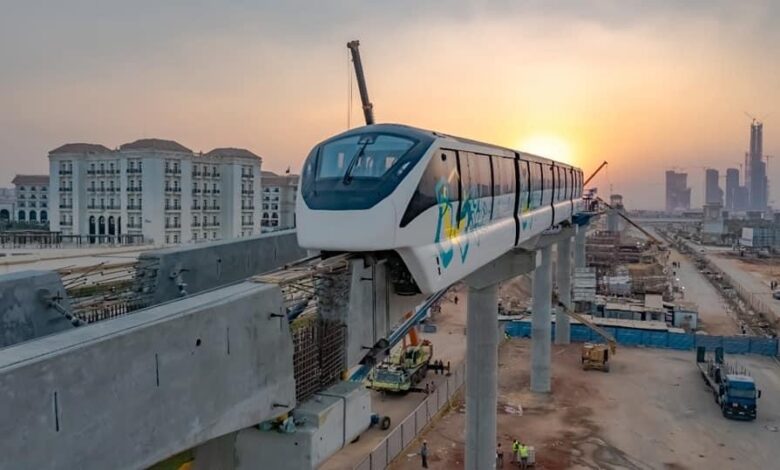 The spokesperson of the New Administrative Capital Khaled al-Husseini said on Tuesday that once the three phases of building the city are completed, six million citizens will be housed in the administrative capital.
The size of the administrative capital is twice the size of Cairo, he said, and it is currently in its first phase.
Husseini added that the most important projects of the administrative capital are the Cultural Arts District, commercial towers and the government district, in addition to commercial centers and residential areas.
Husseini's statements came during the first session of the Conference of Egyptian Entities Abroad, under the title "National Projects and Real Estate Investment Opportunities in Egypt", in the presence of Minister of Immigration and Egyptian Expats Soha el-Gendy.
The third conference  is held with 346 participants from 45 Egyptian entities abroad from 38 countries around the world, in the presence of representatives of various ministries and authorities.
Gendy said that the conference places on its agenda the promotion of real estate investment in Egypt, according to the vision of the Egyptian President Abdel Fattah al-Sisi in addition to introducing the achievements that have been made in Egypt since President Sisi took office.
Building a new capital
The New Administrative Capital city, costing approximately LE380 billion, will become Egypt's administrative and financial capital, hosting dozens of foreign embassies as well as local government offices.
The project seeks to relieve congestion in Cairo, which is home to more than 20 million people. The new capital provides all its services to the masses of Egyptians who are not its residents, whether they are administrative, recreational, cultural, or other services.
The plan to move state employees to the government district in the New Administrative Capital will be implemented on several stages. Employees are scheduled to be transferred within six months before work is piloted from inside the new headquarters of the ministries and affiliated bodies.