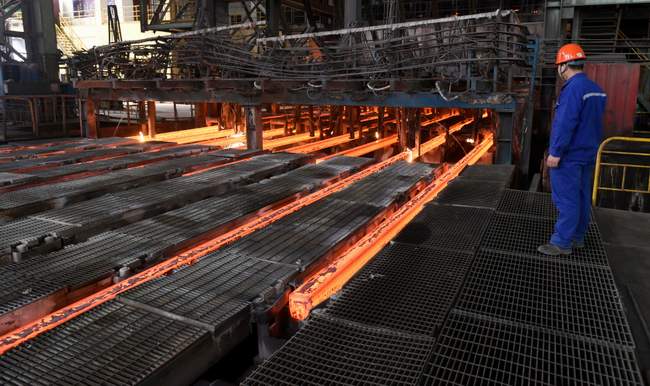 The World Steel Association (Worldsteel) published a report stating that Egypt came in 20th place among the world's top steel producers in 2020.
The report report a comprehensive overview of the activities of the steel industry in the world, including facts about crude steel production, its uses, and global trade flows.
"We have said many times that the steel industry is at the heart of the global economy and equally so at the core of our sustainable modern society. Despite the influence of the pandemic, through its different regional impacts, the global steel industry was fortunate to end 2020 with only a minor contraction in steel demand," said Edwin Basson, Director General of Worldsteel.
Basson added that the pandemic has accelerated some key trends that have brought about shifts in steel demand. For example, the steel industry is expected to see new opportunities from rapid developments in the areas of digitization and automation, infrastructure initiatives, urban center reorganization, and energy conversion.
The report noted that only China recorded a rise in steel use, while use decreased in the rest of the world.
Egypt ranked 20th in the world among the largest steel-manufacturing countries in 2020, emerging as the only Arab country on the list, with a production quantity of 8.2 million tons of steel.
The top producing countries in 2020 according to the report were China, India, Japan, US, Russia, South Korea, Turkey, Germany, Brazil, Iran, Taiwan, Ukraine, Italy, Vietnam, Mexico, France, Spain, Canada, Indonesia and Egypt.
The steel industry is a cornerstone of Egyptian economic growth, and it has made significant production gains throughout the last few years.