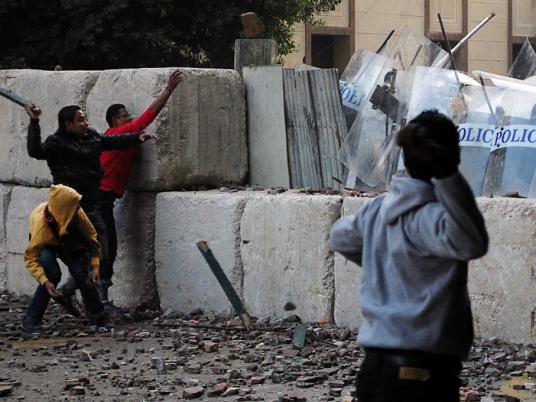 The government signed a contract Wednesday with South Korea for 20 air-conditioned trains to be used on the Helwan-Marg line of the Cairo metro.
The state treasury is funding the purchase of the Korean-manufactured trains, worth about LE2.16 billion (US$354 million), according to the Transportation Ministry.
The first line of the metro has the highest ride density among subway lines in the world, transporting about 2 million passengers a day, according to the government.
According to the agreement, Korean company Hyundai Rotem will work on the design, manufacture and supply of the trains for the next 45 months. The agreement also stipulates a 24-month warranty period, and Hyundai will conduct rehabilitation and maintenance of the trains for eight years after the end of the warranty period.
This deal comes within the plan of the National Authority for Tunnels to renovate and conduct maintenance on all metro lines.
Prime Minister Hesham Qandil, who attended the signing ceremony of the contract, said "these trains will be the first air-conditioned trains to run on the first line of the metro, and are designed to accommodate [both] a steady and unexpected increase in the number of passengers of the first line."
He explained that the first line's train fleet is being updated, since the line has been operating for more than 25 years and the life span of a train is about 30 years.
Housing Minister and acting Transportation Minister Tarek Wafiq said that the agreement stipulated that locally-made train components should account for at least 22 percent of the deal's total value.
The agreement also said that four trains will be manufactured in Korea, with the rest being built by the General Egyptian Company for Railway Wagons and Coaches.