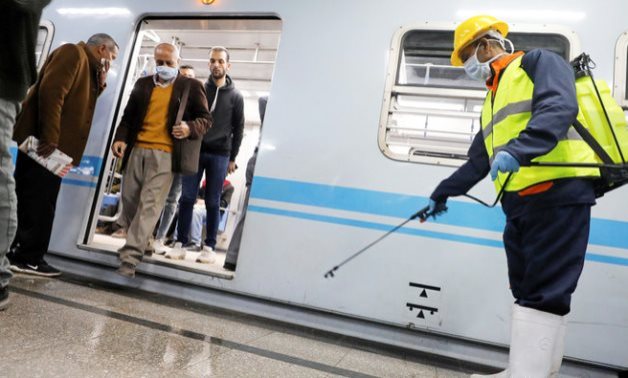 Egypt's Health and Population Ministry announced Saturday that recovery rates from coronavirus in isolation hospitals have increased to 75.5 percent, after 162,170 cases recovered as of Friday.
The Ministry of Health and Population announced that 700 recovered people have been discharged from hospitals, after receiving the necessary medical care and recovery according to WHO guidelines, bringing the total of those recovering from the virus to 162,170 cases.
A Friday statement from the ministry said that 841 new cases had been recorded that tested positive for the virus, alongside 42 new deaths.
The statement continued that the total cases that have registered in Egypt with the coronavirus is 214,639, including 12,653 deaths.
The ministry said that the new cases infected with COVID-19 are registered after testing positive in the laboratory, as part of the necessary surveillance, investigation and examination procedures that the ministry conducts in accordance with the guidelines of the World Health Organization.
Case numbers began creeping up in March, and Egyptian officials had speculated that a third wave of the virus will hit during or after the month of Ramadan, which began on Tuesday.
Doctors and officials have warned the public to abide by coronavirus precautionary measures during the holy month, stating that social distancing is just as important as wearing a mask.
Egypt's vaccination campaign that began in January is still working to vaccinate medical staff, people over the age of 65, and those with chronic illnesses, but registration for the vaccine is open to all.
The vaccine should cost no more than LE200 per person, Health Minister Hala Zayed announced, with low-income folks eligible to get their doses for free.
Egypt is currently using China's Sinopharm vaccine and the UK's AstraOxford vaccine. So far, 100 million doses of the vaccine have been secured by the ministry through the COVAX initiative, which is enough to vaccinate roughly half of Egypt's population.