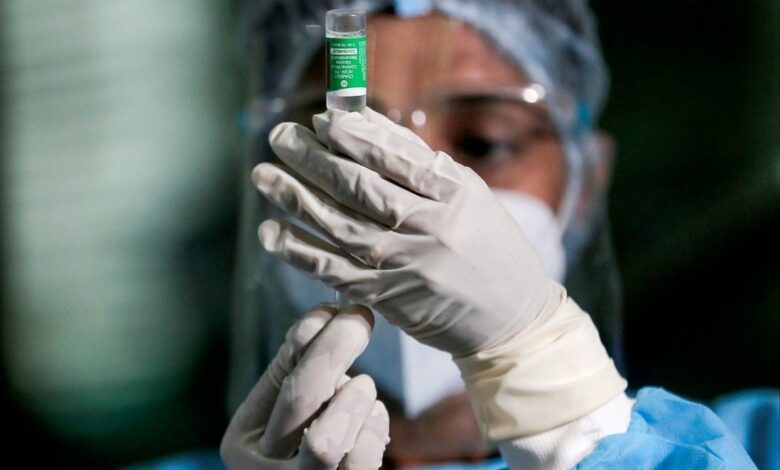 The spokesperson for the Ministry of Health Hossam Abdel-Ghaffar announced on Sunday that the ministry is working on a multi-stage plan confront the 'omicron' coronavirus strain.
He explained that the first phase is to study the new mutation through genetic scanning of positive samples and communication with international research authorities to answer concerns raised by the World Health Organization regarding whether the virus is more contagious, if it is more able to resist vaccines, if its symptoms are more severe, and which age groups are most vulnerable to infection.
Then comes raising the degree of vigilance and tightening procedures related to the entry of arrivals to Egypt from all land, sea and air ports, he said, and the last phase will be increasing vaccination rates and pushing precautionary measures further.
No death has been reported due to the Omicron mutant and that its symptoms are not severe, he said, but warned that so far it is still too early to confirm anything.
The ministry announced a third booster dose of the coronavirus vaccine to specific groups that are most vulnerable to infection, such as medical teams, the elderly, and those with chronic diseases soon he added.
The vaccine will be given six months from the date of the second dose for priority groups, he said.