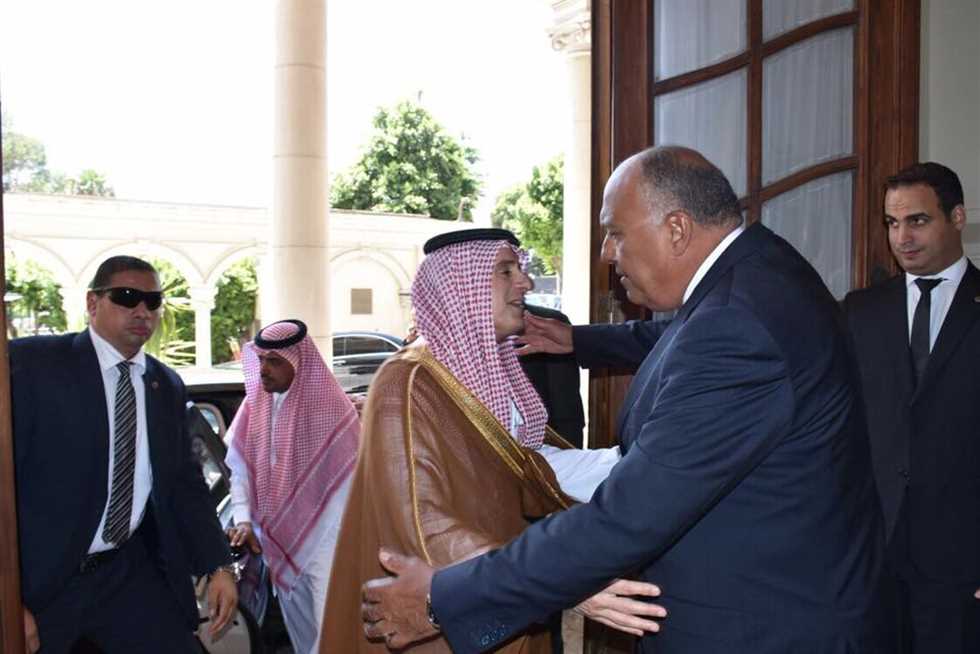 Egypt's Foreign Ministry Spokesman Ahmed Abu Zeid said that his country stands with Saudi Arabia in its rejection of foreign intervention in its internal affairs or any attempts to undermine its sovereignty, following Saudi Arabia's recent spat with Canada.
Abu Zeid said that Egypt is closely following the current crisis between Saudi Arabia and Canada, considering it a direct consequently of the negative approach recently used by some international and regional parties to intervene in the internal affairs of countries in the Middle East.
He stressed the need for everyone to comply with the international norms and conventions governing relations between states, and to respect their sovereignty.
In a press statement on Tuesday, Abu Zeid referred to Egypt's firm stance supporting the stability and sovereignty of Arab countries.
The crisis between the two countries started on Friday when Canada's Foreign Ministry issued a statement over arrest of activists in Saudi Arabia.
"Canada is gravely concerned about additional arrests of civil society and women's rights activists in Saudi Arabia, including Samar Badawi. We urge the Saudi authorities to immediately release them and all other peaceful human rights activists," the Canada FM said in a statement.
Saudi Arabia responded on Sunday to the Canadian statement by summoning its ambassador from Canada and announcing that the Canadian ambassador to Saudi Arabia is now a "persona non grata" and kicked out of Saudia Arabia.
The kingdom also announced freezing all new trade and investment transactions between the Saudi Arabia and Canada. In addition, it said it reserves its right to take any further action.
"We have been briefed by what the Canadian foreign minister and the Canadian embassy to the #Kingdom released on what they named 'civil society rights activists', and we affirm that this negative and surprising attitude is an incorrect claim," a statement for the Saudi Foreign Ministry said on Sunday.
"Using the phrase (immediately release) in the Canadian statement is very unfortunate, reprehensible, and unacceptable in relations between States," the statement said.
Edited translation from Al-Masry Al-Youm