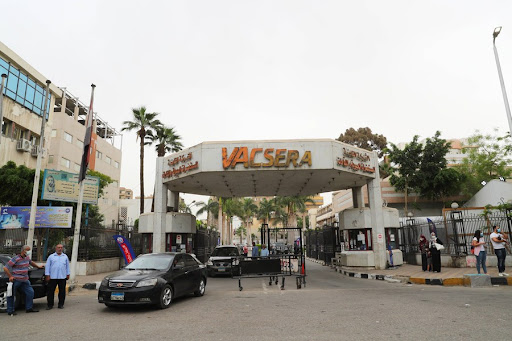 The Egyptian Drug Authority has approved Egypt's locally manufactured doses of Sinovac, Head of the Holding Company for Biological Products and Vaccines (VACSERA), Heba Waly, said.
The first million doses of the vaccine are now ready for use after being delivered to the Ministry of Health, Waly told TV host Azza Mustafa on Wednesday.
She said that the production team worked for more than 19 hours each day to get the doses ready, stressing that they meet all international specifications and standards.
An agreement between China and Egypt allowed VACSERA to receive the raw materials to produce Sinovac for local and regional distribution.
The Health Ministry will begin administering doses of Sinovac on Thursday in more than 400 vaccine centers nationwide.
According to the World Health Organization, a trial of Sinovac in Brazil showed that two doses administered 14 days apart had an efficacy of 51 percent against symptomatic SARS-CoV-2 infection, 100 percent against severe COVID-19, and 100 percent against hospitalization starting 14 days after receiving the second dose.
Egypt's political leaders instructed achieving self-sufficiency in the production of the coronavirus vaccines, and the establishment of Egypt as a regional hub in the Middle East and Africa for them, Waly mentioned.
By the end of 2021, the region's largest vaccine manufacturing factory will be inaugurated in Egypt.