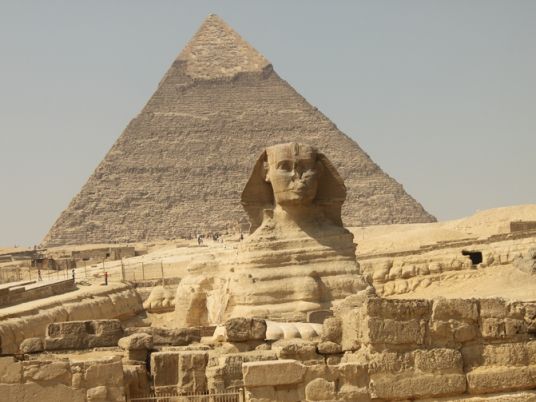 Egyptian authorities have arrested three people after they appeared in a video selling stones from the 4,500-year-old Giza pyramids to undercover journalists.
The Interior Ministry announced the arrests Saturday, after journalists from dotmsr, a local website, used a hidden camera to capture horse-carriage drivers selling two stones for LE250 (US$32).
One of the men bragged about selling stones to foreign tourists.
The pyramids, which were used as sacred burial structures, were built in the fourth Pharaonic dynasty.