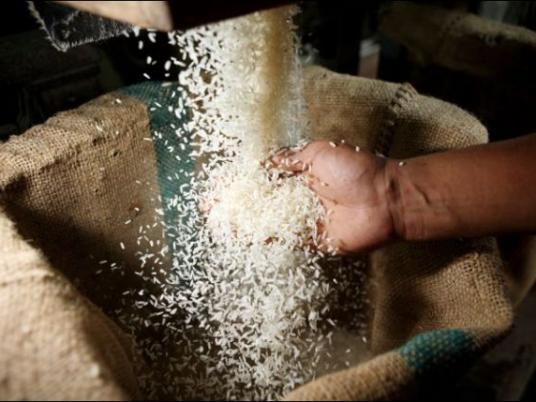 Egypt will ban rice exports from April 4 in order to preserve stocks for the local market and to combat rising prices, Trade Minister Tarek Kabil said in a statement on Thursday.
Egypt lifted a previous ban on the crop last October due to an expected surplus and imposed an export tariff of LE2,000 (US$255.43) a tonne, but that decision is set to expire on April 3.
The North African country produced 3.75 million tonnes of rice in the 2015 season and carried over 700,000 tonnes from 2014. With consumption at 3.3 million tonnes, that leaves a surplus of more than 1 million tonnes.
But the government's failure to stockpile rice earlier in the season has left it at the mercy of traders, who are unwilling to sell to the state and choosing to stockpile instead as domestic prices of rice are rising daily.
The stockpiling has helped lift the price the government pays for rice by about 50 per cent in recent months.
Egypt's state grain buyer GASC has tried twice in recent months to hold tenders for importing rice, but has had to cancel each time after low turnout and to give suppliers time to complete necessary paperwork.
A third tender is set for Saturday.
Egypt first imposed a ban on exports in 2008 saying it needed to save rice for local consumption and wanted to discourage rice farmers from growing the crop to save water.