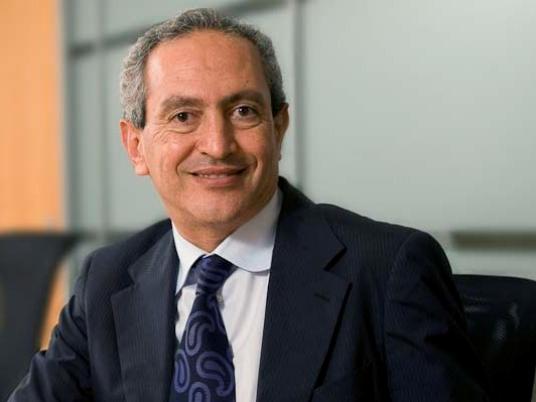 The prosecutor general's office placed a travel ban on the founder of Orascom Constructions Industries Onsi Sawiris and his son, company chairperson Nassef Sawiris, state newspaper Al-Ahram reported on its website Sunday evening.
An adviser to Prosecutor General Talaat Abdallah placed the travel ban order, Al-Ahram said, citing a judicial source.
The source said the prosecutor general's decision is related to Finance Minister Morsy Hegazy's request that the two be questioned over their role in the sale of Orascom Cement to the French company Lafarge, in which the government has accused the company of evading taxes on the profits from the 2008 transaction.
Officials have said the company evaded LE14 billion in taxes from the deal, which brought in an estimated profit of LE68 billion.
The travel ban also comes soon after Orascom Construction Industries transitioned from an Egypt-based company to one that will be listed on the Dutch stock exchange.
Orascom Construction Industries announced mid-February that a majority of its shareholders had agreed to transfer their shares to a Dutch-based company to be known as OCI NV.
Orascom and a group of American investors, among them Microsoft giant Bill Gates, set into motion the changeover.
The company touted the change as an opportunity to gain access to new capital and a boon in foreign investment, but traders and government officials have interpreted it as the company fleeing from Egypt. Last week an official told Reuters that the government was holding talks with OCI in an attempt to dissuade it from delisting from the local stock exchange.
Some said it was the company's reaction to President Mohamed Morsy's comments in a speech in October, in which he said that authorities were investigating a number of companies who had committed corrupt practices.
The main stock index, EGX 30, dropped 2.42 percent the day after Morsy's October speech, as many in the banking industry and stock market believed the president had been talking about Orascom Construction Industries.
Orascom Construction Industries could not be reached for comment Sunday, and it is unknown whether Onsi and Nassef Sawiris are outside of Egypt at the time of publication.