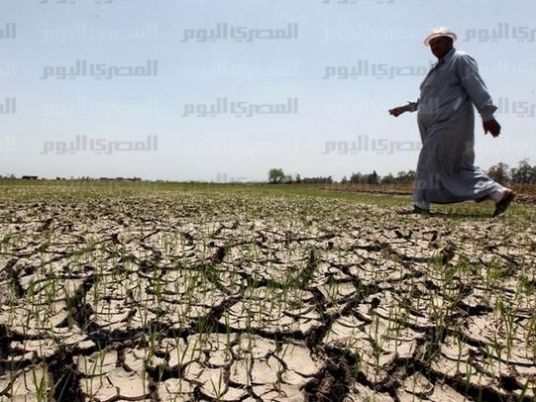 Egypt's Minister of Agriculture and Land Reclamation Ezz Eddin Abo Setit said on Wednesday that Egypt suffers from water scarcity and falls below the level of water poverty, according to the international classification of countries where per capita of water has decreased.
He added that Egypt relies on a major and steady source of water, which is Egypt's share of the Nile water, and the country is suffering from large increase in population, restricting the use of water especially in the agricultural sector, the most water-consuming regions.
He explained that overpopulation increases demand on water for irrigation purposes to secure the food needs of the country, and this amounts the pressure to make programs to rationalize use of water in irrigation.
Setit said that Egyptians must understand the scarcity of the country's water, and with constant awareness by farmers to conserve water.
The minister stressed the importance of coordination between different government agencies to device programs and plans to contain the rates of increasing population.
The government has earlier this month raised the fees of drinking water and sanitation services by 46.5 percent, the second consecutive increase in less than a year.
The decision raised the cost of drinking water from 65 piasters to LE 3.15 per cubic meter by consumption category.
According to the ministry's estimates, 114 billion cubic meters of water are required to cover the country's agricultural and industrial needs, as well as drinking and home usages.
Egypt suffers from a shortage of water at 54 billion cubic meter after its renewable water, coming from the Nile River, rain and underground water, only reached 60 billion cubic meters, according to former minister of Water Resources and Irrigation Mohammed Abdel Atty.
Edited translation from Al-Masry Al-Youm