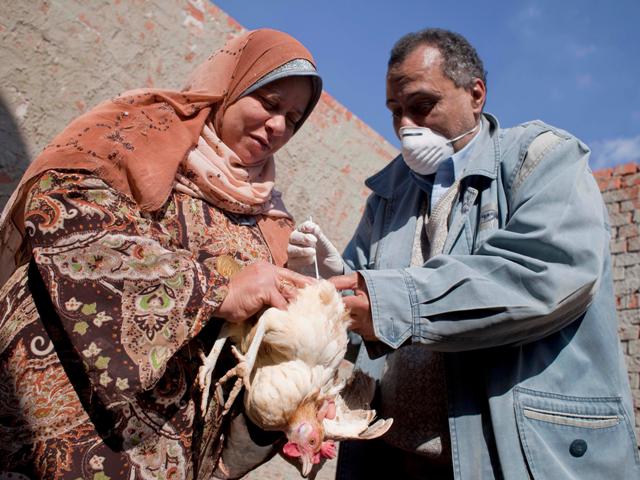 The Health Ministry announced Tuesday the death of a 33-year old woman in Cairo of bird flu, the infection of a 16-year old girl in Sharqiya, and the cure of a 2-year old child in Beheira.
The woman's death has raised the number of victims in Egypt this year to 15.
The ministry added in a statement that the number of bird flu cases receiving treatment at Health Ministry affiliated hospitals is 11 to date.
Other recent deaths include a young man who died on Wednesday 25 February and two other victims who passed away earlier in February. All were from Fayoum.
The death rate from bird flu is at 37.4 percent in Egypt, compared to 55 percent on the international level, particularly in China.
According to the State Information Service, approximately two million people involved in the poultry industry and eight million of their relatives have been affected since the emergence of bird flu in Egypt.
In 2014, the World Health Organization published a report on influenza A (H5) activity from 18 February to 23 September of that year. The report mentioned that influenza cases in Egypt included poultry and humans.