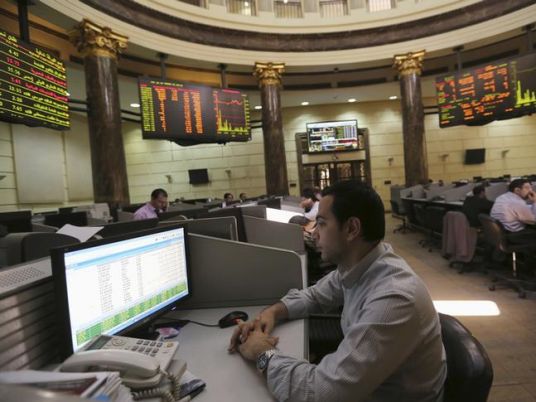 Egypt's stock exchange is changing its rules on global depositary receipts (GDRs) to encourage companies to increase their "free float" of shares at home before looking abroad to raise money.
"The goal is to encourage companies to increase their free-floating shares on the bourse," the exchange's chairman Mohamed Omran told Reuters on Thursday.
Cairo's exchange has been looking to boost activity as Egypt's government has struggled to win back overseas and domestic investor confidence during five years of political and economic turmoil since the Arab Spring uprising.
The new rule, which is due to come into force on Aug. 10, stipulates that the percentage of shares against which foreign certificates of deposits are issued should not exceed the free floating shares of the firm on the Egyptian bourse. A company's "free float" represents the portion of its shares that are publicly traded, rather than held by a controlling shareholder.
There are around 270 companies listed on the Egyptian exchange, of which 14 currently have GDRs, mainly in London.
GDRs are negotiable certificates issued by depositary banks representing ownership of a given number of shares in a company, often from a emerging market, which can be listed and traded independently from the underlying shares.
Egyptian companies with GDRs include Commercial International Bank (CIB), EFG-Hermes, Orascom Telecom Media and Technology Holding, Global Telecom and Edita Food Industries.
According to bourse data, Edita is the only company listed on the bourse with GDRs higher than free floating shares. It has GDRs representing 24.9 percent of its shares, while its free floating shares on the bourse total 14.12 percent.
Under the new rules, if the percentage of GDRs exceeds a company's free-float, no new GDRs can be issued until the percentage returns to the level set by the new rule.