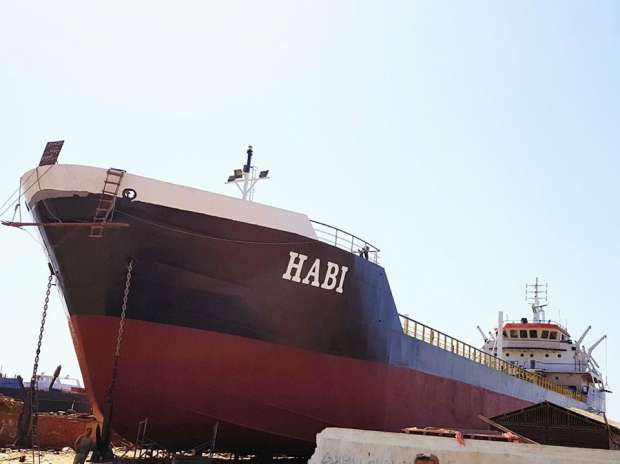 Egypt's Port Said Marine Arsenal for shipbuilding announced the launch of a giant oil tanker in Port Said, calling it the biggest of its kind to be built in the Arsenal, a statement released by the Port Said Marine Arsenal read.
In the statement, arsenal chairman engineer Mohamed al-Katbi wrote that the anticipated tanker is 85 meters in height, 15 meters in width and with a capacity of 3500 tons.
He pointed out that the tanker was entirely built by Egyptian hands.
The chairman referred to the international certificates that the tanker has received, asserting that the entire implementation and designing process took place inside the arsenal.
Additionally, he said that this oil tanker serves as a remarkable portrayal for Egypt's groundbreaking accomplishments in varied sectors, especially shipbuilding and marine units.
In light of Egyptian-African collaboration, a new branch for Port Said's arsenal will be established in an African country yet to be revealed, according to the statement.
The Port Said Arsenal is the first of its kind in the Port Said region, first established in 2004. It potentially participated in the military production of naval ships, and has also built those cruisers that took place in the opening ceremony of the new Suez Canal.
Photo credit: Albayan news website