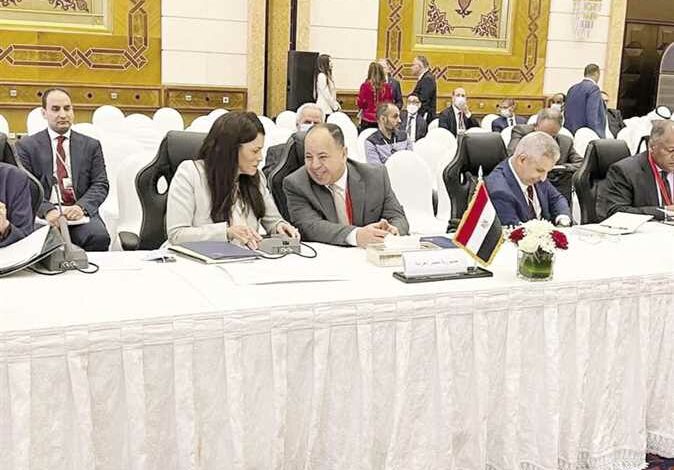 Egyptian Finance Minister Mohamed Maait called for Arab nations to share their experiences in financial policies to support the recovery phase from the repercussions of coronavirus pandemic, which brought with it a severe disruption in supply chains and sharp rise in the prices of goods and services.
These circumstances embody an inflationary wave that most of the world's economies have not witnessed in 40 years, he said, which was only exacerbated further by the Russian-Ukrainian crisis.
Maait suggested that the Council of Arab Finance Ministers and the Arab Monetary Fund adopt an integrated strategy for Arab hedging against external economic shocks.
He said that Egypt, with its political leadership, is eager to help strengthen Arab solidarity and unity.
Maait's statements came during his participation in the joint annual meetings of Arab financial authorities and institutions in Saudi Arabia.
He reviewed Egypt's experience in dealing with the repercussions of coronavirus pandemic, based on a proactive, flexible and balanced approach.
Maait explained that the government took the initiative to allocate LE100 billion for a financial package supporting economic activity and the most impacted groups – while also taking into account the preservation of the gains of the economic reform program.
He added that these measures were taken so as not to cause major and costly economic imbalances that would impede the launch of the Egyptian economy once global conditions improved.
The minister also noted the focus done to raise capabilities in health and pharmaceutical care during the coming years, alongside raising the the competitiveness of industry, agriculture and export while providing more focus on sectors made more profitable in a post-pandemic world such as information technology and green recovery.