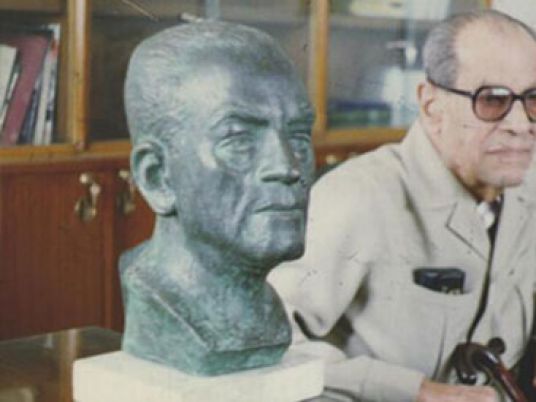 The Egyptian Culture Minister Nevin al-Kilany on Monday inaugurated the exhibition "Naguib Mahfouz: between the alley, work and friends" at the Hanager Art Center in the Opera Square, as part of the Ministry's celebrations of the 111th birthday of the Nobel prize laureate.
Kilany said that this exhibition is the beginning of a month of celebrations for a writer unique in creativity who was able to bring Egyptian and Arabic literature to a global position.
Mahfouz is an Egyptian symbol, the minister added, and his value is much greater than being celebrated through a single event, so a large number of events will be organized, including seminars, workshops, and screenings of film adaptations of his books.
The minister praised the organizational level of the exhibition, and the creative work it contained which expressed Mahfouz's career full of distinction and giving.
The exhibition will tour many governorates, starting with the New Valley Governorate, which is hosting the Egyptian Writers Conference in its thirty-fifth session.
Journalist Tarek al-Taher, a member of the organizing committee of the celebration, explained that the exhibition includes a group of plastic art paintings inspired by the worlds of Naguib Mahfouz.
The second part of it contains documents related to the professional life of Mahfouz, from his graduation from the university until he reached retirement age, and related to his unique experience working in three ministries: Education, Endowments, then ministry of Information.
And the third part includes the dedications of other great intellectuals and thinkers honoring Mahfouz.