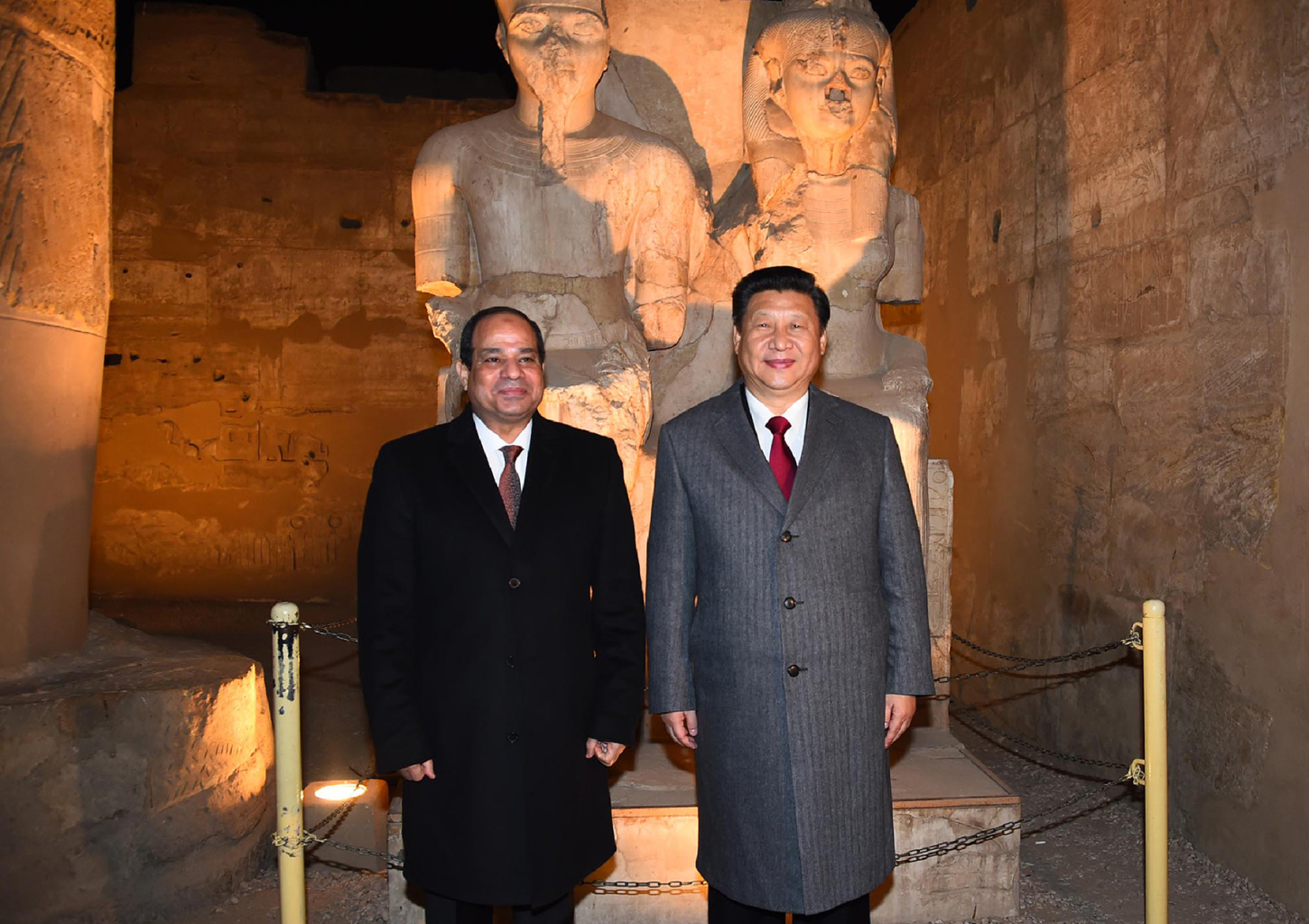 On the sidelines of President Abdel Fattah al-Sisi's visit to China, three contracts were signed on Sunday evening with large Chinese companies for investments around US $1 billion, to be established at the TEDA Industrial Zone in Ain Sokhna's Suez Canal Economic Zone, Chairman of the Suez Canal Authority Mohab Mamish announced.
During his visit to China Mamish explained in a press statement on Monday that the first contract was signed with the Shandong Ruyi spinning and weaving company, one of the world's leading companies in it's field and the biggest in China over the past three years.
The company plans investments worth around $830 million to set up a spinning and weaving industrial zone in the Economic Zone of the Suez Canal, which would provide more than 10,000 Jobs.
The company's annual sales are expected to reach $600 million, according to Mamish.
The second contract was signed with Taishan Gypsum Co. Ltd. which owns the largest gypsum board factory in the world.
The contract will establish a gypsum board plant in the economic zone of the canal in Egypt with an investment of $125 million and will provide about 300 jobs, Mamish said.
The third contract was signed with Xiamen YanJan Co, specialized in the production and supply of non-woven products and modern raw materials.
Mamish said that the company aims to  produce and supply non-woven products in the economic zone with a total investment of about $50 million, providing around 300 jobs.
He pointed out that the volume of investments for those three contracts in total will be around $1 billion, and that they will provide 10,600 direct jobs.
Edited translation from Al-Masry Al-Youm