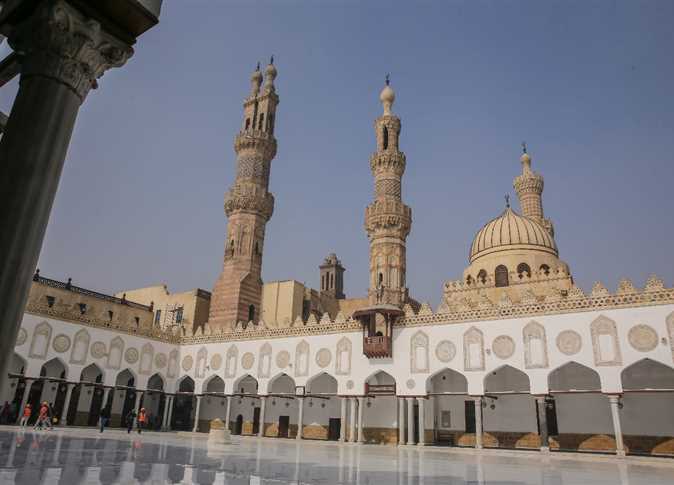 Egypt's Religious Endowments Ministry on Saturday issued an order to halt Friday prayers and congregational prayers, closing all mosques and their attachments starting for roughly two weeks.
"The decision is based on the requirements of national and Islamic interest in the necessity of preserving people," a ministry statement said.
It added that the decision is also "based on the scientific instructions of the Egyptian Ministry of Health, the World Health Organization and other health organizations in various countries that confirm the extreme danger posed by gatherings in the transmission of the new coronavirus (COVID-19) and the threat this poses to human lives."
Al-Azhar's Grand Sheikh Ahmed al-Tayyeb on Saturday also suspended Friday prayers and congregation prayers at the Azhar Mosque as part of measures against the novel coronavirus.
Tayyeb said that the procedure is temporary and takes into effect starting March 21 until the coronavirus threat is eliminated, to ensure the safety of worshipers.
He added that the adhan (call to prayer) will continue as usual, with worshipers called on to pray at home instead.
Azhar's Grand Sheikh said that these measures come to support the steps Egypt is taking against the virus, and to preserve humanity – one of the greatest purposes of Islamic law.
Azhar's Senior Scholars Authority last week allowed the suspension of Friday prayers and congregation prayers as part of measures against the virus.
A statement from the authority said that health reports show the virus is spreading fast and has become a pandemic, with the virus's danger being that it can spread so easily and quickly even while a carrier shows no symptoms.
The top priority of Islamic Sharia, it said, is to protect people and maintain their heath.
Egypt government shut down schools for two weeks starting March 15 and suspended flights beginning on Thursday, March 19 at 12 pm and lasting until March 31.
Egypt announced on Friday 29 new coronavirus cases and one additional death, bringing the total number of cases confirmed so far in the country to 285.
Eight people have died from the virus in Egypt.
The World Health Organization (WHO) announced that COVID-19 was officially a pandemic on March 11.
There have been over 277,280 confirmed cases of coronavirus worldwide and upwards of 11,431 deaths.