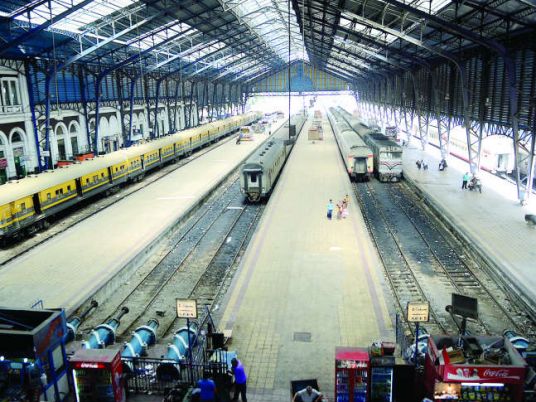 The Egyptian Transport Minister Kamel al-Wazir announced that the Egyptian National Railway authority (ENR) will start collecting train tickets' prices in US dollars and euros for foreigners, starting January 2023.
During a phone-in with TV host Amr Adib on his show "al-Hekaya" (The Story), on MBC Masr, on Saturday, Wazir explained that cooperation was made with an Egyptian bank to make available train reservations in US dollars and euros for all foreigners.
He continued by saying that the bank will be closely monitored by the Central Bank of Egypt.
He added that Transport Ministry dealings with US dollars contributes to providing foreign hard currency.
Either from euro's or US dollars this will direct tourists do not resort to exchanging US dollars from the black market.
The minister said that the Transport Ministry will use the foreign proceeds from collecting tickets to pay the value of contracts for trains that were recently signed abroad.
Wazir pointed out that the ministry is seeking to reduce the financial burdens, especially in hard currency, on the Central Bank of Egypt.
In other related news, Wazir said that there is a great demand for sleeping trains and their reservation in US dollars and euros during the recent period.
He said that there are 1023 people paid the value of train tickets in hard currency during the past days.