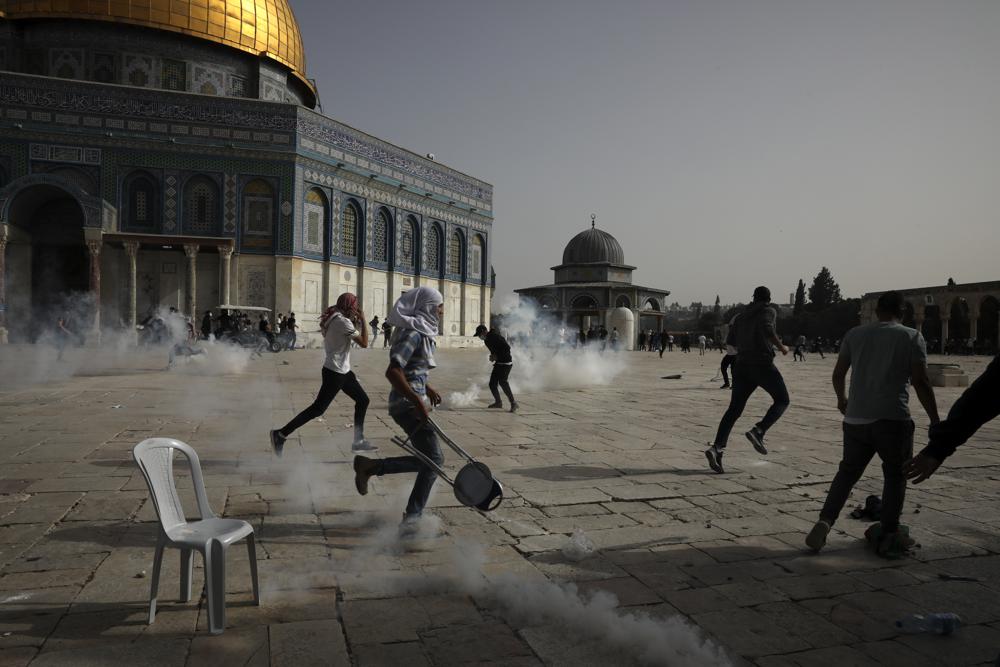 Egypt has strongly condemned the storming of Al Aqsa Mosque by groups of Israeli settlers under the protection of the Israeli troops.
In a statement released by the Foreign Ministry on Monday, Egypt called on Israeli authorities to immediately halt such escalatory acts which provoke the feelings of millions of Muslims around the world and further ignite violence in the occupied Palestinian territories.
Egypt also reiterated that such recurrent storming of Al Aqsa Mosque and attempts to "divide" time and space in the Al-Aqsa Mosque compound in violation of international law and international terms of reference would never change the historical and legal status of the holy site which is an Islamic waqf, added the statement.
The statement pointed out that such provocative acts will undermine any factors for settlement upon which regional and international efforts are exerted to revive the Middle East peace process on the basis of the two-state solution.
Egypt also renewed its call for influential international parties, the UN and its bodies concerned, to shoulder their responsibilities towards providing protection to the rights of the Palestinian people, the statement added.
Cairo also reiterated its commitment to support the inalienable rights of the Palestinian people and any efforts aimed at reaching a just and comprehensive solution to the Palestinian issue towards establishing an independent state on the 1967 borders with East Jerusalem as its capital, according to the statement.