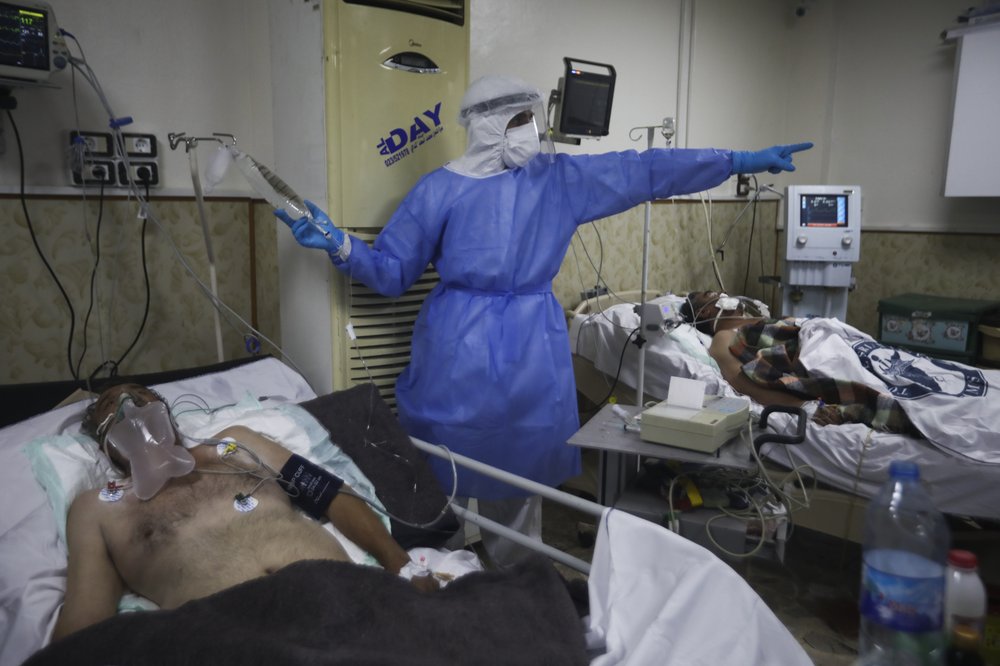 Egypt's Health Ministry on Thursday confirmed 1,418 new coronavirus cases, bringing the country's tally up to 138,062, ministry spokesperson Khaled Megahed announced.
The total number of COVID-19-related deaths has now reached 7,631 nationwide, after the ministry announced 55 deaths.
And 654 patients were discharged from quarantine at isolation hospitals, raising Egypt's total number of fully-recovered cases to 112,105.
Egypt has officially entered the second wave of the pandemic, after cases have risen steadily over the past month.
Government officials continue to urge the public to adhere to precautionary measures against the virus, and the Egyptian Cabinet has called on authorities to strictly enforce the country's mask mandate, which applies to all public transportation and indoor public spaces.
The Egyptian government has denied rumors that university studies would be suspended and midterm exams postponed amid the second wave of the coronavirus.
These educational institutes will continue as usual, it stressed, with exams being held according to schedule for the current academic year with all precautionary measures being followed to curb the outbreak.
Assistant Egyptian Health Minister Noha Assem said that Egypt is at the center of the second wave of coronavirus, stressing that citizens need to be cautious amid the rapid increase in the numbers of infections.
Assem said that public adherence to the precautionary measures will affect the fate of the infection curve.
She stressed that everyone is responsible for his or her behavior and the people around them, especially if they are among vulnerable populations.
Several countries have imposed full lockdown measures following a second outbreak of the virus that began in October.