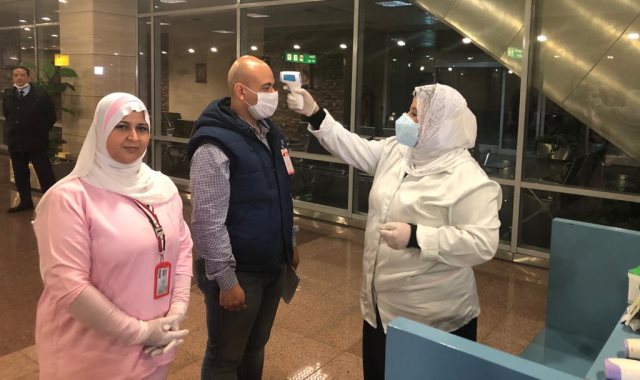 Egypt's Health Ministry on Saturday confirmed 148 new coronavirus cases, bringing the country's confirmed total up to 100,856.
The total number of COVID-19 deaths has now reached 5,627 nationwide after the ministry announced 20 deaths on Saturday.
The total number of fully-recovered cases rose to 83,261, all of whom have been discharged from isolation hospitals with 788 cases leaving quarantine on Saturday.
Patients are considered recovered from coronavirus infection if symptoms disappear within 10 days of their onset, according to the World Health Organization's guidelines.
The Advisor to President Abdel Fattah al-Sisi for Health Affairs Mohammed Awad Tag al-Din assured that the government is committed to implementing all preventive measures during the the new school year, with the plan to continue the educational process with social distancing in place.
In a phone interview with the "Alaa Masaolity" TV show, the advisor said that the virus's infection rate is declining.
Egypt's infrastructure managed to confront the coronavirus pandemic, he added, and assured that hospitals are ready to treat any coronavirus patients.
He explained that all hospitals contain ventilators and other devices for health care rooms, with 77 hospitals ready to treat chest and fever diseases.
Egypt's Ministry of Health is keeping abreast of the coronavirus situation nationwide, taking every preemptive measure against all viruses and infectious diseases.
The ministry has allocated the hotlines 105 and 15335, the WhatsApp number 01553105105, as well as the "Health Egypt" application to receive any COVID-19 related questions.