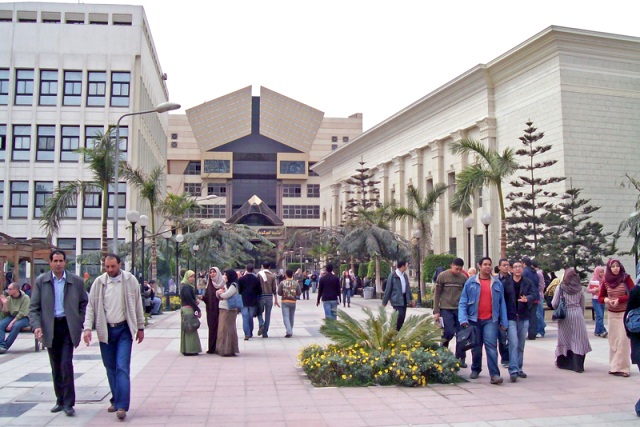 The Egyptian government has denied rumors that university studies would be suspended and midterm exams postponed amid the second wave of the coronavirus.
The Media Center of the Egyptian cabinet in a Saturday statement said it had contacted the Ministry of Higher Education and Scientific Research which confirmed that studies would not be suspended.
These educational institutes will continue as usual, it stressed, with exams being held according to schedule for the current academic year with all precautionary measures being followed to curb the outbreak.
Daily follow-up committees are in place to examine the health condition of students across various universities, the ministry added, alongside spreading awareness of the importance of precautionary measures such as masks, sterilization and social distancing.
The committees is also following up on the readiness of university hospitals and suppling them with all necessary medical supplies.
Egypt's Health and Population Ministry announced 1,133 new coronavirus cases on Friday, the highest figure of the second wave sweeping the nation.
These numbers are up from 1,021 on Thursday, 911 on Wednesday, and 788 on Tuesday.
The ministry also announced 49 virus-related deaths and 511 recovering cases.
Egypt has now recorded a total of 130,126 confirmed cases, 108,985 recovered cases, and 7,309 virus-related deaths.
Egypt has officially entered the second wave of the pandemic, after cases have risen steadily over the past month.
Government officials continue to urge the public to adhere to precautionary measures against the virus, and the Egyptian Cabinet has called on authorities to strictly enforce the country's mask mandate, which applies to all public transportation and indoor public spaces.
The Health Directorates across the governorates declared high alert, and the Religious Endowments Directorates stressed the sterilization and disinfection of mosques.
Mosque workers formed teams in front of each mosque to prevent the entry of any worshipers without a facemask, and some universities have resorted to remote study starting on Sunday.
The governors stressed on sterilization and awareness campaigns in transport stations, places of worship, markets, shops and industrial establishments, to educate citizens about the need to put facemasks in closed places and to observe social distancing.
They further called to prevent any wedding marquees and funerals to reduce the chances of infection, while taking any legal measures towards violators.